Hi! I've recently installed two units. They have run well until 2019-04-03T00:00:00+10:00 when samples were regularly lost. This occurred in the on-board logs and the influx database. I think the unit was trying and failing to download 02_04_00, which maybe took up too many resources?
I solved this by changing update class to "None" and restarting. This has fixed the problem. I have many other IotaWatts and only these two have a problem. The WiFi is crappy for these two.
I don't need any "fix", but thought I'd let you know.
See attached for the logs. I've removed repeated errors.
See attached for the before (intermittent data recorded) and after the restart (10s data recorded).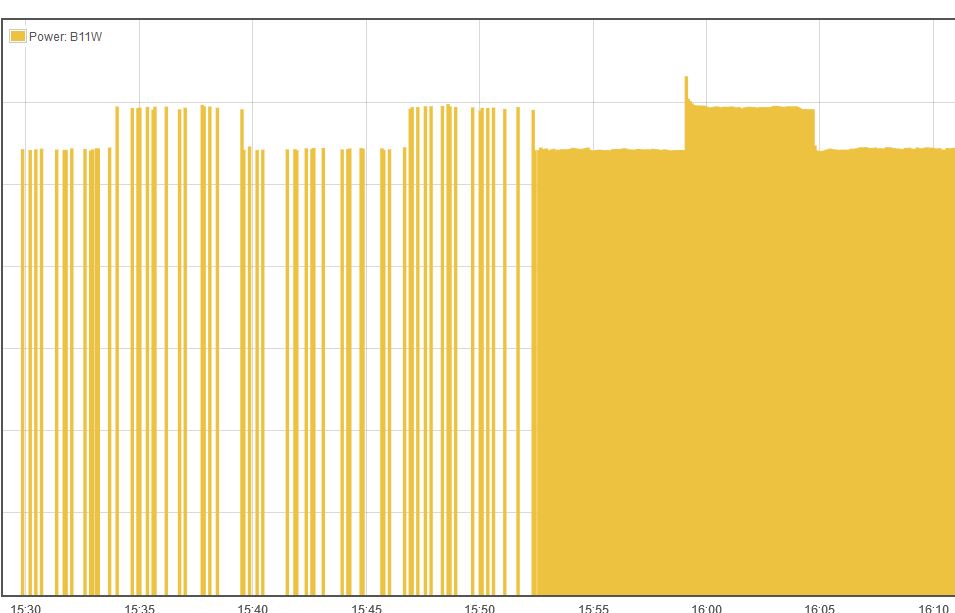 iotamsgs.txt
(3.7 KB)