Hi Everyone,
I Have an IoTaWatt installed which is monitoring the consumption on 12 circuits in my home and I looking at getting solar installed at my place. It looks like the inverter will be 3 phase so I assume there will be 3 phases that will need to be monitored by the IoTaWatt.
My IoTaWatt has 2 unused inputs (13 and 14), will it be possible to use the IoTaWatt to monitor a 3 phase inverter with only 2 CTs?
If the inverter distributes production evenly across each phase can I get away with monitoring a single phase and multiplying by 3 (or the sum 2 phases and multiplying by 1.5)?
Can I run all 3 phases through a single CT and get production for all 3 phases on the one CT?
here is a snapshot of the current circuits on my IoTaWatt.: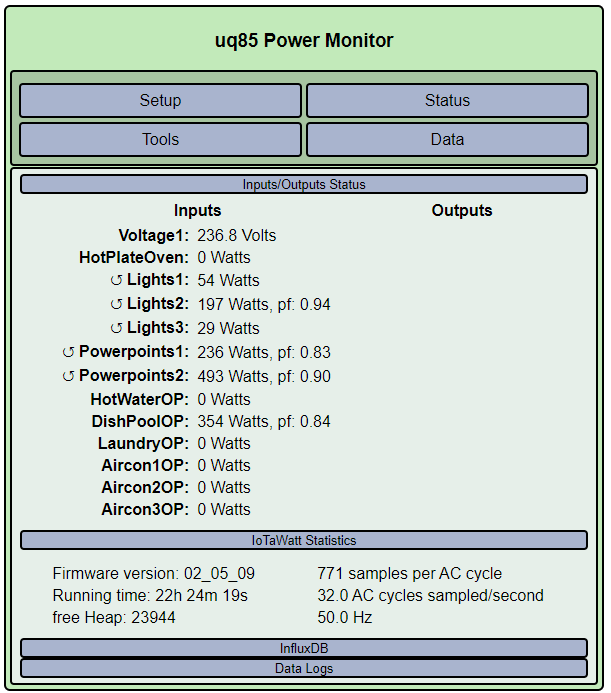 I can rearrange some circuits on the board but I want to have a plan so the I know what should be done so it can all be sorted by the spakie on the day the inverter is installed.
Cheers
Phil