I'm trying to compare my IoTaWatt to my utility bill and getting frustrated. There is a big gap on imported power – off by 30-50%, but exported power is fairly accurate at 5-7% off.
I had previously had concerns about power factor accuracy and @overeasy suggested there might be an issue with tape on the CT. I haven't been able to get into the main panel (to congested to safely do myself, need electrician), but as I look at the data, power factor only seems oddly low on import-- export is at unity power factor.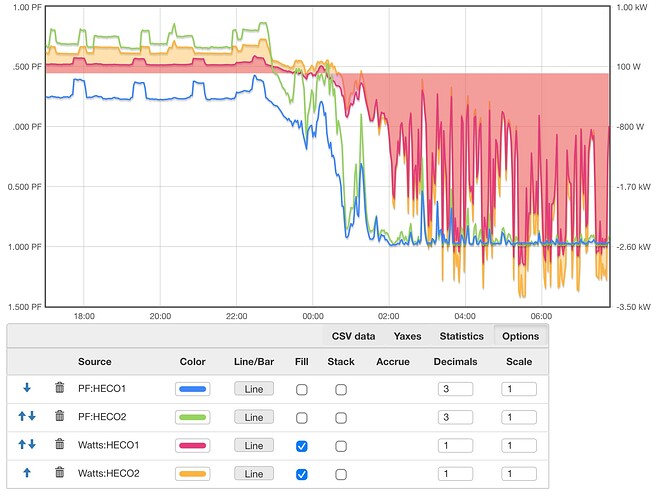 Is this an issue of just tracking voltage reference on a single side? Is there a way to use two voltage transformers for split-phase service?