In my load center, the sum of main_1 and main_2 power should be greater than the sum of my 12 branch circuits power, but it's not. Could it be my voltage reference transformer?
My Electric_Range and Dryer are both 120V/240V. So I use one CT for each of these circuits. Both red and black wires are run through the CT in opposite directions to measure the total power for the circuit.
My Water_Heater and Water_Pump are both straight 240V. One CT for each circuit. Only one wire is run through the CT and the firmware multiples by 2.
Inputs

Outputs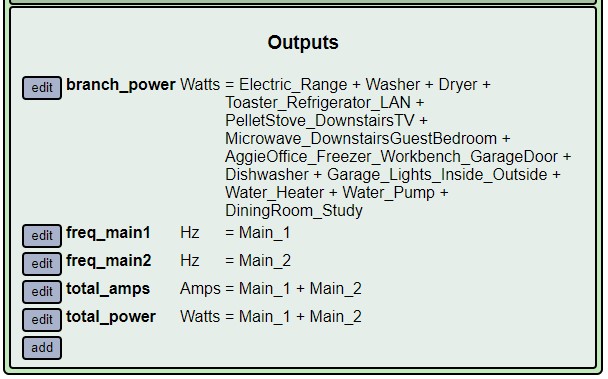 Status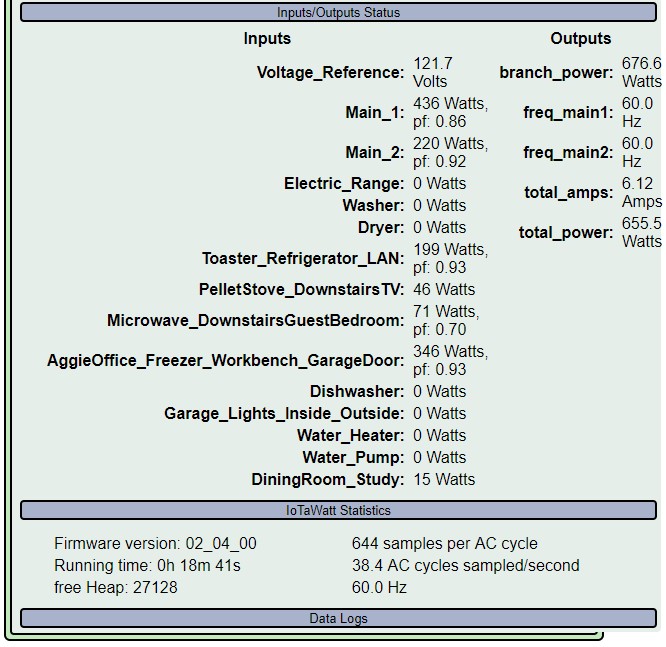 Graph