May be I am overthinking about this and therefore not sure about how to set this.
I have set my inputs as following where I have one VT and the 3 incoming phases (Main_) plus the 3 output phases from the inverter (Inv_).:

How do I define an output to calculate the power of any of the above inputs? I mean what do I input in an output like "Pow_Main_R" ?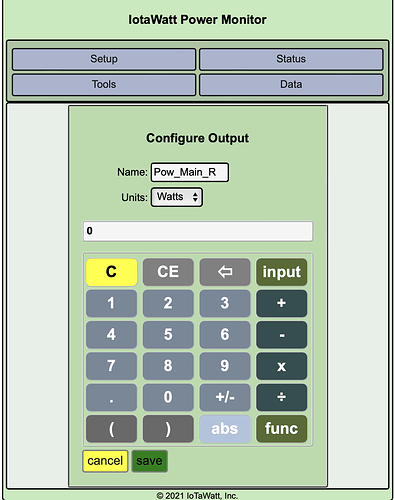 Should I simply input Main_R and the device will calculate the power for such phase?
Thanks for helping