Dear IoTaWatt community,
This is my first forum post. We just bought a house and installed the IoTaWatt. I am very pleased with it. Thank you so far.
I have some questions concerning a single measurement that happened last night. According to the data, two of our baseboard heaters drew more power than the mains were delivering, see screenshots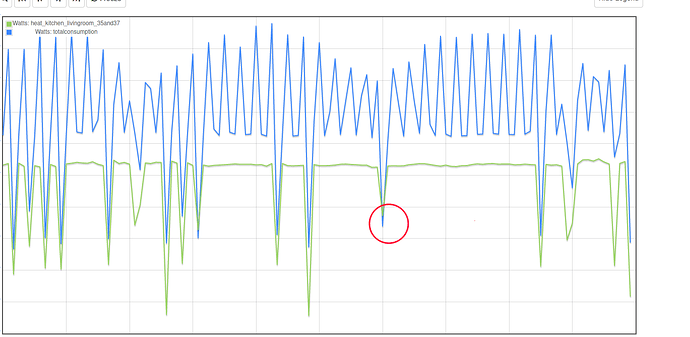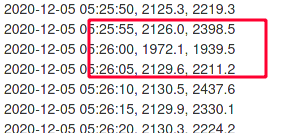 What's a possible explanation for this? Did the previous owners hide a free energy generator in this house? Is it a measurement error? Is it a data processing error?
More importantly, I am calculating a "other" output, based on the total delivered by the mains minus all the CTs. None of the CTs can be negative. What happened last night, and made me look into this, is that the calculated "other" went negative. I am importing everything into influx/grafana. Is there a way to either set negative calculated values to zero before they leave the IoTaWatt, or should this be done in influxdb or grafana?
A last, related, question (maybe it doesn't belong here): Why is the power going down by about 200 W 2-3 times per minute (for example, at left end of graph)? Is that normal? The circuit in question has two electric baseboards connected to it.
Thank you,
Gunnar