I'm looking into getting an IoTaWatt in order to mainly measure the consumption from the following appliances/circuits in my house:
Hot Tub
Dryer
A/C Compressor
Pool pump
Pool Heater
Stove
I'm not too concerned about measuring my mains input nor my baseboard heaters since I'm getting all those inputs from my smart thermostats that were purchased from my electricity company (Hydro-Quebec).
My main concern is that I'm not sure if I'll be able to fit the various CT into my panel. Compared to other panels I've seen on this forum, mine looks very cramped: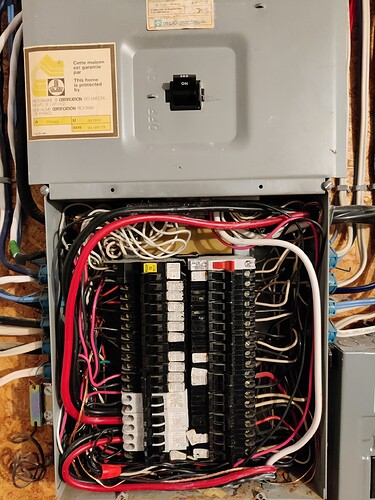 So will this be an issue for me?