hello there, I just got my new iotawatt and after install it, plug it to my wi-fi and connect the sensors.
there was a problem with the statistics, it doesn't read any.
my input_0 (voltage reference) doesn't appear to be on the list.
How can I add it to the list and make it running.
my voltage reference is isdt 608 smart charger.
and I have a influxdb database I configure it and it doesn't seem to get data even the zeros that are showing.
this is a photo to peter understand.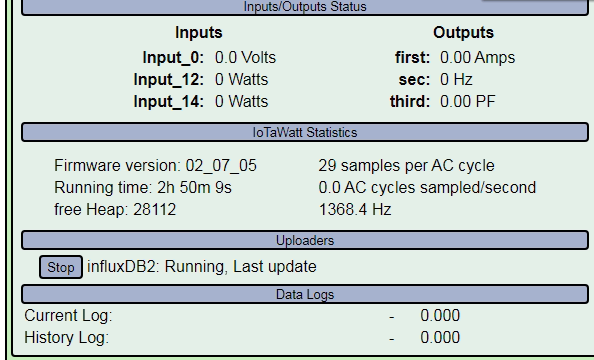 and thanks in advanced.