I have my IoTaWatt up and running and love it. I got it yesterday and figured out my problem is not my heat pump, but it is my water heater. This thing is awesome, great job. THANK YOU.
I'm looking to completely geek out now and drive my wife absolutely nuts.
I have searched the Internet, and the forums here.
I paid for one stream for EMONCMS.
I have an account setup, I have added my API Read/Write Key to the WebServer config.
I see that EMONCMS receives 'some' data from the IoTaWatt.
In the log I see:
3/26/20 07:09:46z EmonService: started. url=http://emoncms.org, node=IotaWatt, interval=10
3/26/20 07:09:48z EmonService: Node doesn't yet exist.
3/26/20 07:09:48z EmonService: Start posting at 03/26/20 00:00:100:
On the emoncms side it sees the ports.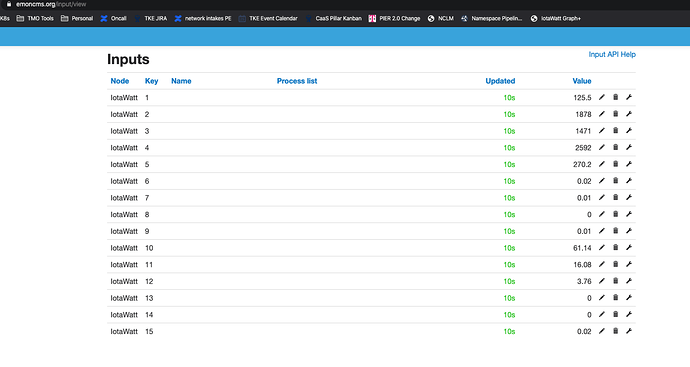 When I setup a feed, it just shows 0 bytes in all files.


My setup on the IoTaWatt for the web server: