Greetings everyone. My energy bill been sky rocketing lately so as an attempt to get things under control and be more proactive with energy usage, I bought ecobee thermostats throughout house and ordered 2 iotawatt units. Since each unit only has 16 available inputs (2 reserved for mains), I can't just monitor everything. This was what I was thinking layout wise: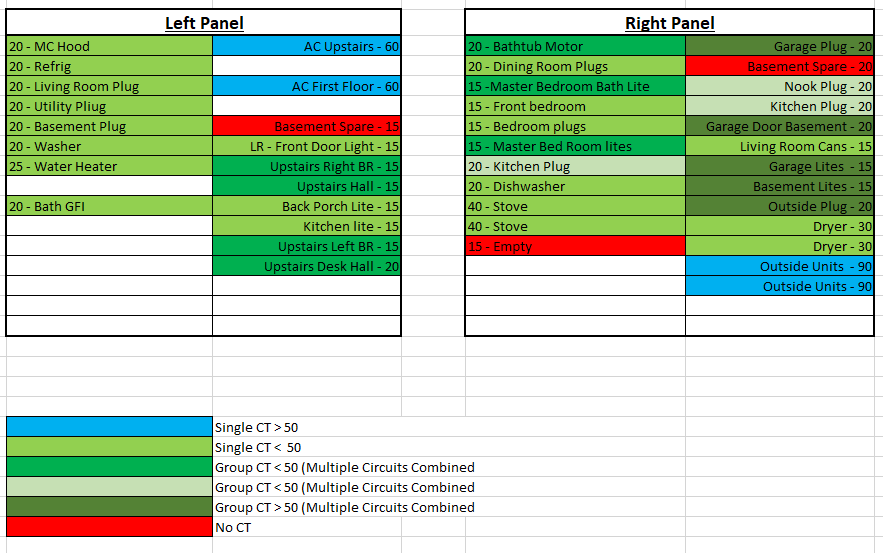 Any thoughts on that layout? The only thing I can think might be worth switching around is on right panel I have individual legs monitored on Stove, Dryer, Outside HVAC units. Might be able to gain 3 inputs by just doubling a single leg, and using them where they might make more of a difference in the right panel?
EDIT: A question I forgot to ask, I plan on installing these units just inside the panel and putting a breaker in just for them. I got a pretty beefy wifi router that reaches almost 2 houses down so don't think router range will be an issue, but will the ESP chips get their wifi through the panel doors? Anyone tried this?