Hello,
Well, I am back and feeling dumb by asking this question.
I have 240v US power and one CT on each main in. In IotaWatt I have the two mains added and sent to InfluxDB as "total_Wh". I would post the uploader details, but I am at work and cannot access that right now.
I am summing and grouping by day to get kWh used per day. When I compare this to my utilities usage charts, it is almost exactly double.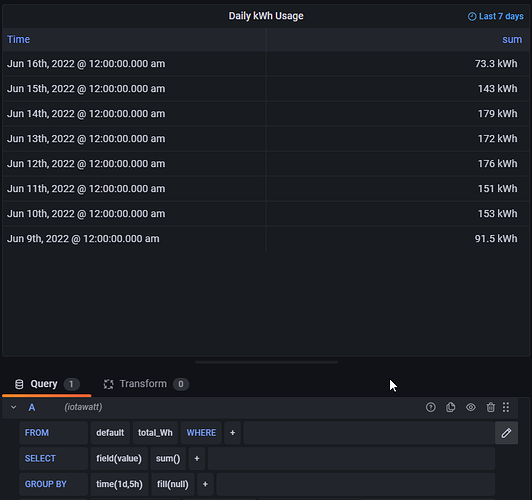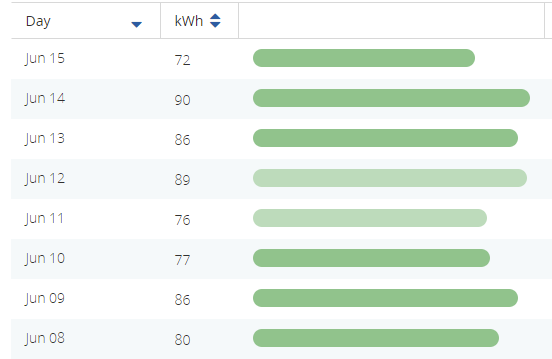 Obviously, I am doing something wrong and could solve this by just dividing by 2, but it just seems wrong.