I reset the wifi on my IotaWatt, but I can't join the IotaXXXX network.
I tried from both an iPhone (running 14.1) and a Mac.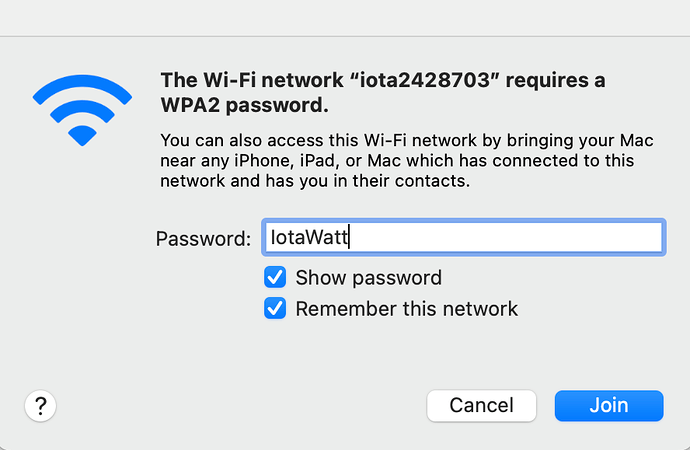 It brings me back to that screen over and over.
I rebooted the Iotawatt a few times just in case, waited 5 seconds, 60 seconds, nothing helped
In both cases it just doesn't connect.