Hello,
I'm about to buy a Iotawatt energy monitor.
But I'm not sure, what exact type of transformers can I use? Considering the thickness of my cables (6mm2) and that I have 3 phases, thoses don't hand more than 3000w each, and my PV are already uploaded via a computer to PVoutput.
Can I put 2 wires in the same transformer?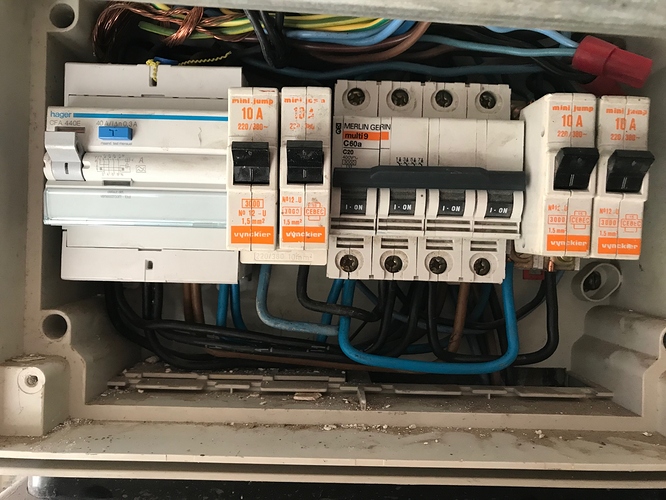 Let me know, I let some pictures to help, of my (ugly lol) electrical box.
See you,