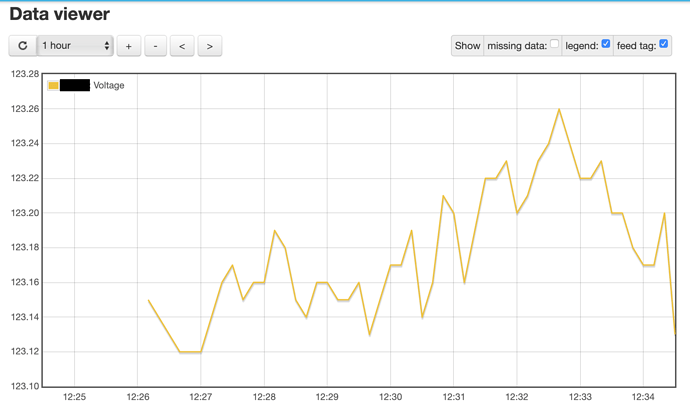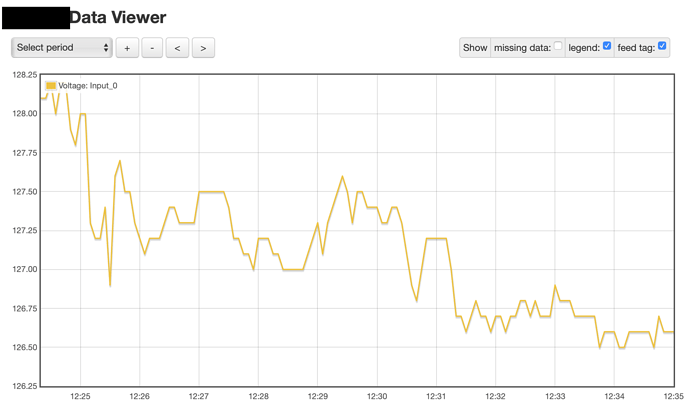 I deployed an IoTaWatt today at a client's house specifically for voltage data-logging (we suspect high voltage is causing a ductless mini-split heat pump to shut down) and am using Emoncms for remote reporting. While confirming I had everything set up correctly out on site, I noticed that the voltage reported at iotawatt.local was a few Volts higher than what shows up on the graph on Emoncms. What gives!?!
I double-checked that the IoTaWatt upload settings to Emoncms were correct.
One other note: ignore the very high voltage numbers in the (higher) IoTaWatt graph. A little while after taking those screenshots I calibrated the IoTaWatt voltage reporting (lower) to match a pair of quality RMS clamp ammeters I brought along. After that, the reporting on Emoncms was still a few Volts low.