Hey Everyone,
I am in Australia and looking to purchase an IoTaWatt. I am just planning out what i need and I would like to confirm with somewhere here before I make the purchase. I have three phase power and we have ducted inverted AC. It looks like the external AC unit is three phase (I am not sure as I am a bit of a noob at all this) with an additional circuit for the internal unit. Do I need to put a CT on each wire of the external AC unit to monitor its power usage? Or will a single CT be sufficient?
Below is a picture of my breakout board.
I am looking at purchasing the following - please let me know this is correct for my needs.
1 x IoTaWatt v5
3 x 100A CTs for Mains
9 x 50A CTs (4 x AC, 1 x Solar Inverter, 1 x Kitchen Power, 3 x Power)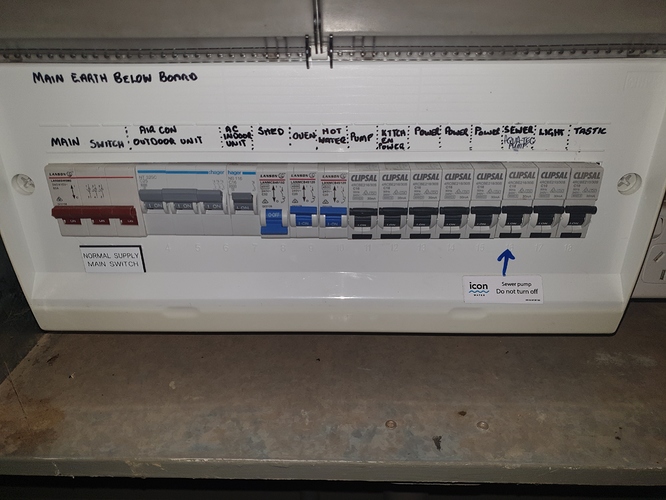 Any advice would be much appreciated.