Finally got grafana/influxdb v1 working. I had trouble with the guides I found and stumbled through it on my own. Now that it's working, I'm trying to figure out if there's any long term issues with how I've set this up.
Running both influxdb and grafana off of an old raspberry pi 3b in docker, along with telegraf and cronograf containers (also have a homeassistant container on there running as my z-wave hub).
Here's my influxdb uploader config: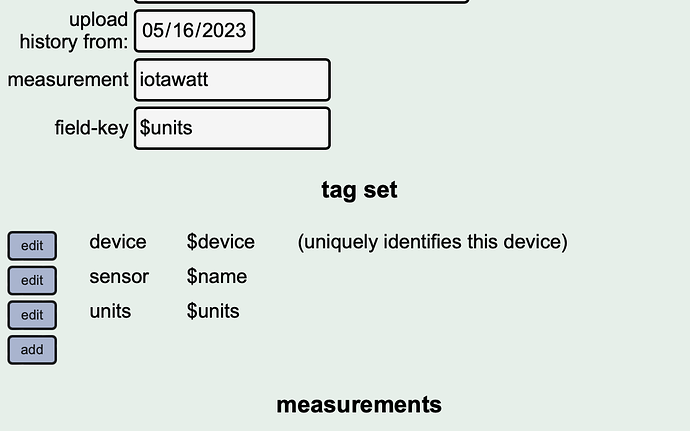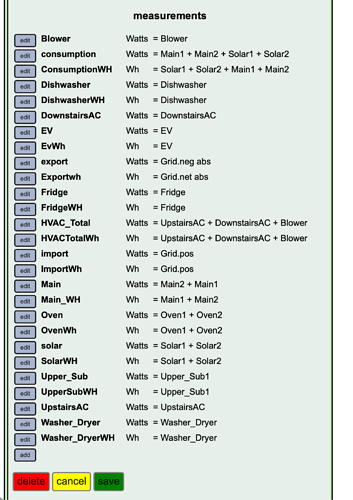 I've noticed that the guides seemed to be setting up influxdb so it generated Wh data off of the existing watts input (presumably for space savings/efficency?). I wasn't able to figure that out, so I've just created two outputs for each circuit, one in wh, and one in watts. Good idea, bad idea?
Ideally, I'd like this setup to hold several years of data. I'm debating rebuilding the whole thing on a Pi4 with a bigger SD card, but I'd love to save myself time money and effort if it's not necessary.