I have another thread where I've shown some odd goings on with measuring solar. I have 45 x Enphase IQ7+ Microinverters and I'm seeing some weirdness, I made this new thread so the title can get the attention of other Enphase users
The 4 Solar Circuits go into the combiner. The default CT that Enphase uses is around 1 leg of all 4 of these circuits. I cannot do the same as there is not enough slack in the wire
From the Combiner, I have wire that goes into an 80a fused disconnect. This is where I have my CT. I have it on one leg of the disconnect, and have it set to doubled. From there the wire goes directly to a line side tap where its directly connected to the wire coming out of my electricity meter.
Its worth noting there is a neutral in the disconnect. However if you trace it back, the only place it connects is the Envoy itself. So I don't think measuring it would change the solar measurements, as the panel circuits themselves have no neutral.
When solar is producing well, everything looks good. The watts chart is fairly smooth, the power factor is 1 which is expected
But when production is low, the power factor goes down the toilet, and the chart gets very erratic
The VA is also completely wrong, which I guess is why the power factor is being calculated weirdly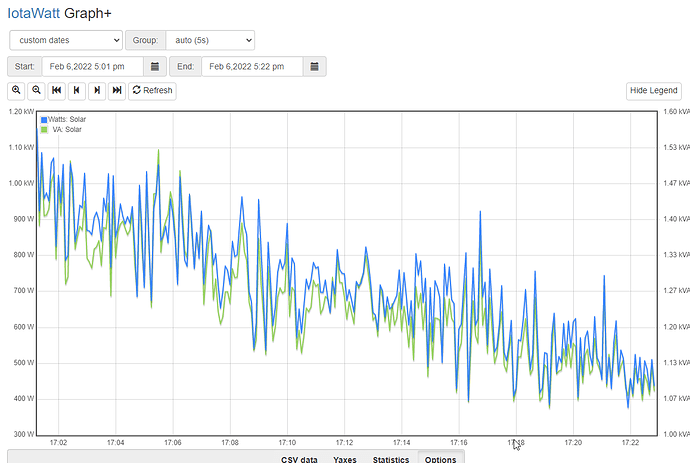 Near the end we have a dip showing 377w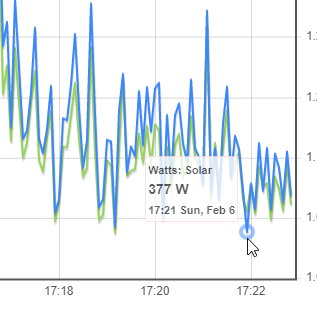 But at the same time, over 1000VA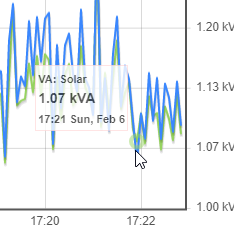 At night its weird too, I get a constant 15w-16w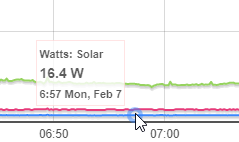 And somehow, almost 1000 VA…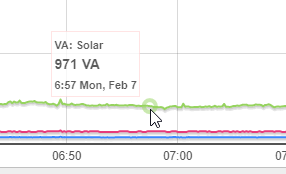 Power factor of course is wrong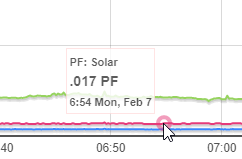 Is anyone running Enphase Microinverters seeing the same thing?