Hi,
I have purchased one of the IotaWatt Aussie Bundles.
From that page, I also purchased the recommended 9V reference transformer model "AC910", from the store RadioParts.
(By the way - the URL on the Iotawatt page is actually broken - the correct URL for the AC910 is here)
One thing is - that adapter has reversible pins (i.e. can be centre-positive or centre-negative). The IotaWatt documentation didn't mention which configuration to use - I went with centre-positive, as that's more common. However, to a newbie like me, it's unclear if this is actually correct, or if anything bad might happen if you get it wrong - does it make sense to mention it in the docs?
Secondly, I have configured my IotaWatt to connect to my wifi network, and am following the setup guide in the documentation. I am up to the part about Voltage Transformer Configuration.
My unit has the following default configuration: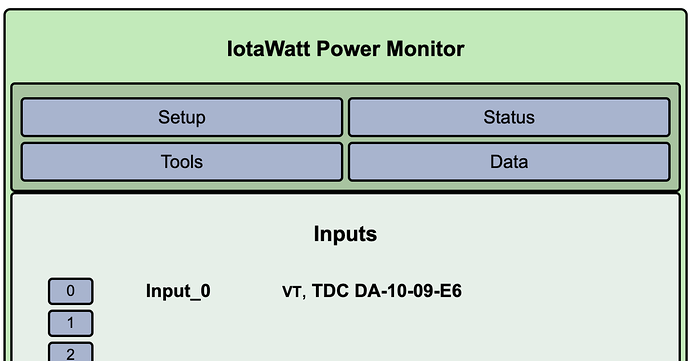 If I click on the "0", to bring up the setup page, these are the models I can pick from: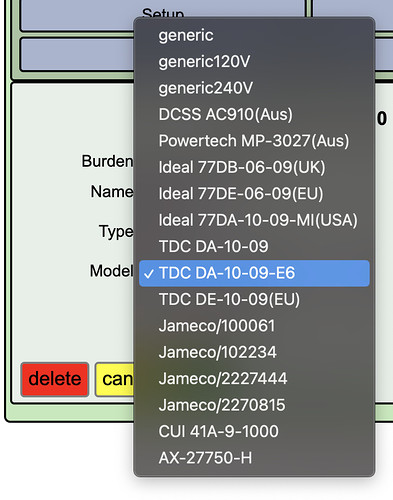 My AC910 also has the model "M9233", and "DS-12-09" printed on the power brick.
However, I just wanted to confirm which model I should be selecting - is it the "DCSS AC910(AUS)"?
(I did see this older post from 3 years ago, which mentions using generic240V, with some values they determined - not sure if that's still up to date).
And if that is the correct model, do I need to click the "Calibrate" button?