I installed the IotaWatt system in a North American 120V/240V split phase panel. I have a mix of AccuCT 200A, 100A and 50A CTs. As a test, I put one of each size on the same wire. When I graph watts, I see some variation in the recorded watts. For example at 16:23, there is about a 4 watt peak on the blue channel and at 16:29 there is about a 5 watt dip on the red channel. I'm guessing this is due to sampling each channel on different cycles and the power used is changing between channel measurements. I would have thought that a 5 second average would have evened the samples out, though. Are the varying peaks and dips expected?
I1_Main1 = 200A CT, I3_Subpanel1 = 100A CT, I7_WellPump = 50A CT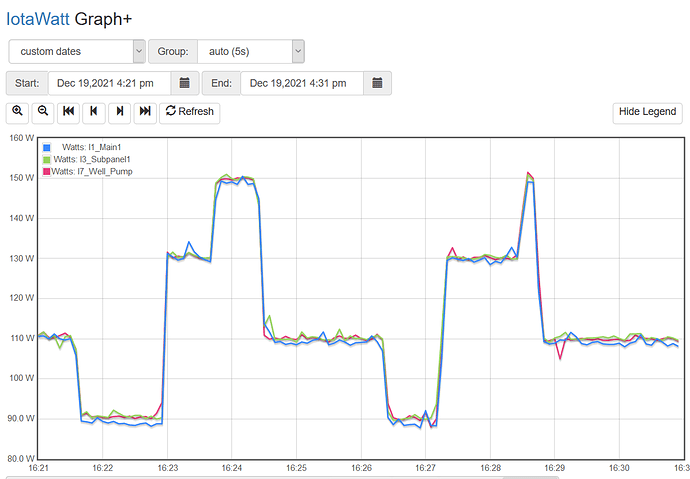 When I plot the same time period as amps, I see quite a bit of "noise" on the channels, especially the blue I1_Main1. Is this an artifact of the data being stored in the database as watts and amps must be calculated?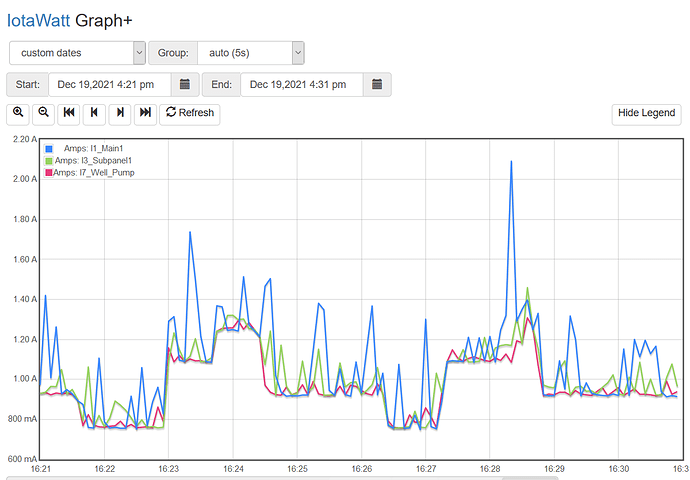 My input settings: