This morning I went to check on something and saw this error message: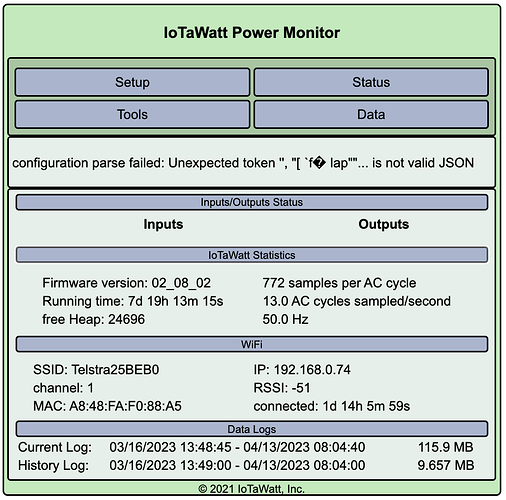 My data was populating Home Assistant OK and the IoTaWatt Graphing is working, so the data is being captured but I couldn't access the configuration setup or view the data in the status window.
I was able to use the restart option and it has cleared the error, working normally now: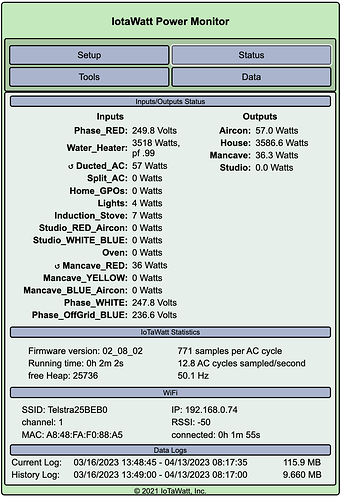 I did read a few older threads reporting similar errors but didn't learn much.
Just checking in to see if this is something to be concerned about.
Thanks