I took a screenshot of my Input/Output status when my Dryer was shown drawing more power than was coming in my mains. I'm trying to figure out what I've done wrong in install/setup/configuration.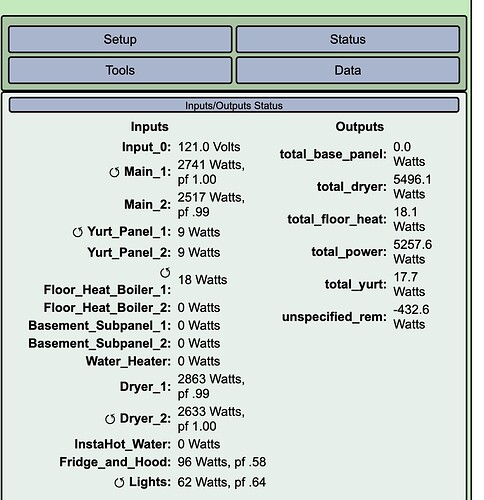 A couple notes:
This is a new install 2 days ago.
While human error is clearly possible, I double checked my output formulas after seeing this, and was also careful to get the CTs facing the right way during install.
There is no solar on this system, and no inputs are set to allow 'reverse'
My misc output "unspecified_rem" is showing negative even though it is powering all the outlets and fans in my house, plus washing machine and more.
I also noticed that one of each of my paired circuits shows the counter-clockwise moving arrow. My guess might mean "reversed CT". Is this accurate? Does that mean that in each pair I need one CT pointing towards the load and 1 CT pointing towards the panel?
Thanks for your input!