Still trying to figure all of this out

I have 5 CTs on the system now. (2) on 120VAC, (2) on 240VAC, and (1) on the 100A service. Set up like this: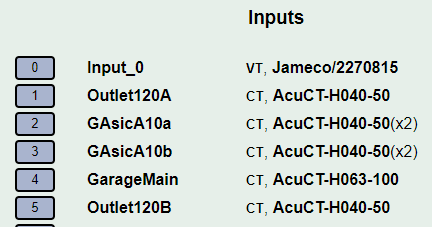 Fairly easy setup, I think. Hopefully nothing looks wrong there. Now - when I look over the graph+, it doesn't look right at all: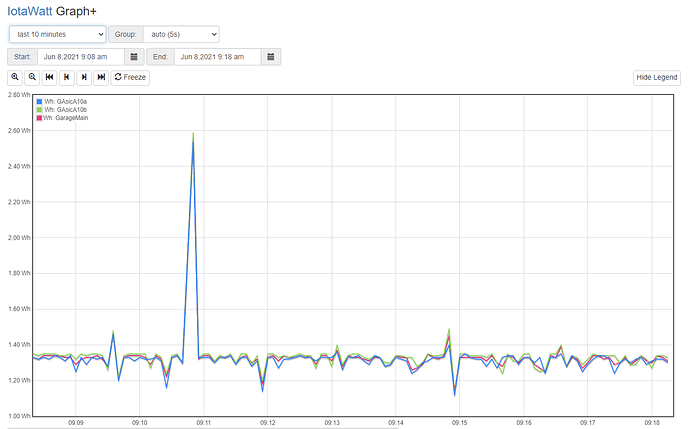 That is an image of the (2) 240VAC channels (blue/green) and the 100A main (magenta). If both 240VAC were pulling in near the same values, then wouldn't the main be double that? I would expect the main to at least be trending near 3.0 Wh.
Additionally, I have a Smart Plug on one of the 120 VAC plugs which shows 915-925W consistently in the phone app. But IotaWatt also says it is about 1.3 Wh (which is eerily similar to what the 240's and the main are reading).
Any thoughts on what I screwed up here?