Hello,
I just recently purchased and installed an new IotaWatt and for the most part things are great!
I do have a question around CT Reversed in the status page.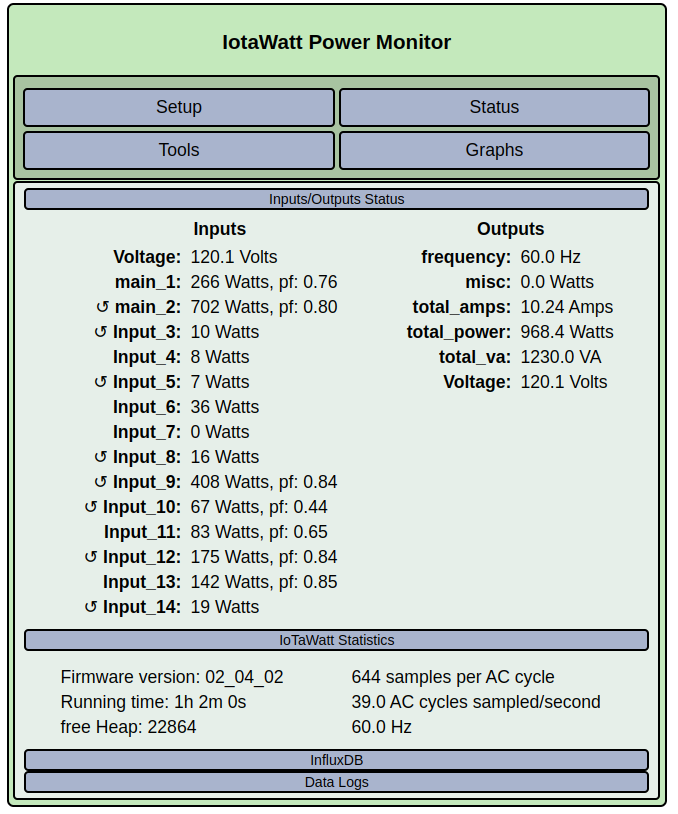 The first question is around the main_1 and main_2 CTs. Both are installed the same direction on the two main lines (left is main_1 and the right is main_2):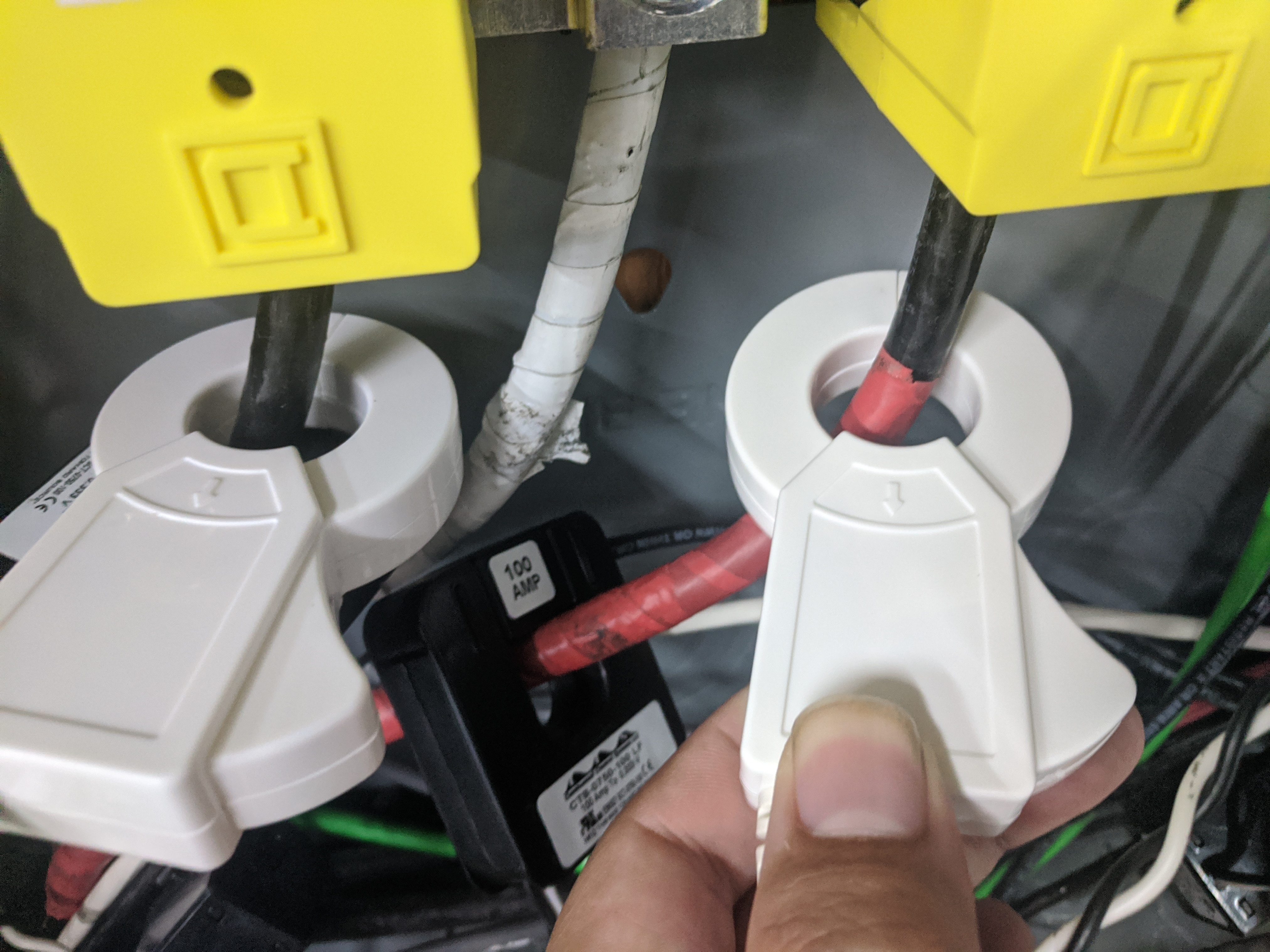 Additionally, Input_3 and Input_4 have the same issue. The top is Input_3 and the bottom is Input_4.
More context (incase it matters) - These particular CTs are actually 120V circuits, despite the wire colors. The home builder got cheap and used an NMB 14/3 wire to run two circuits. Both legs share the same neutral back to the panel.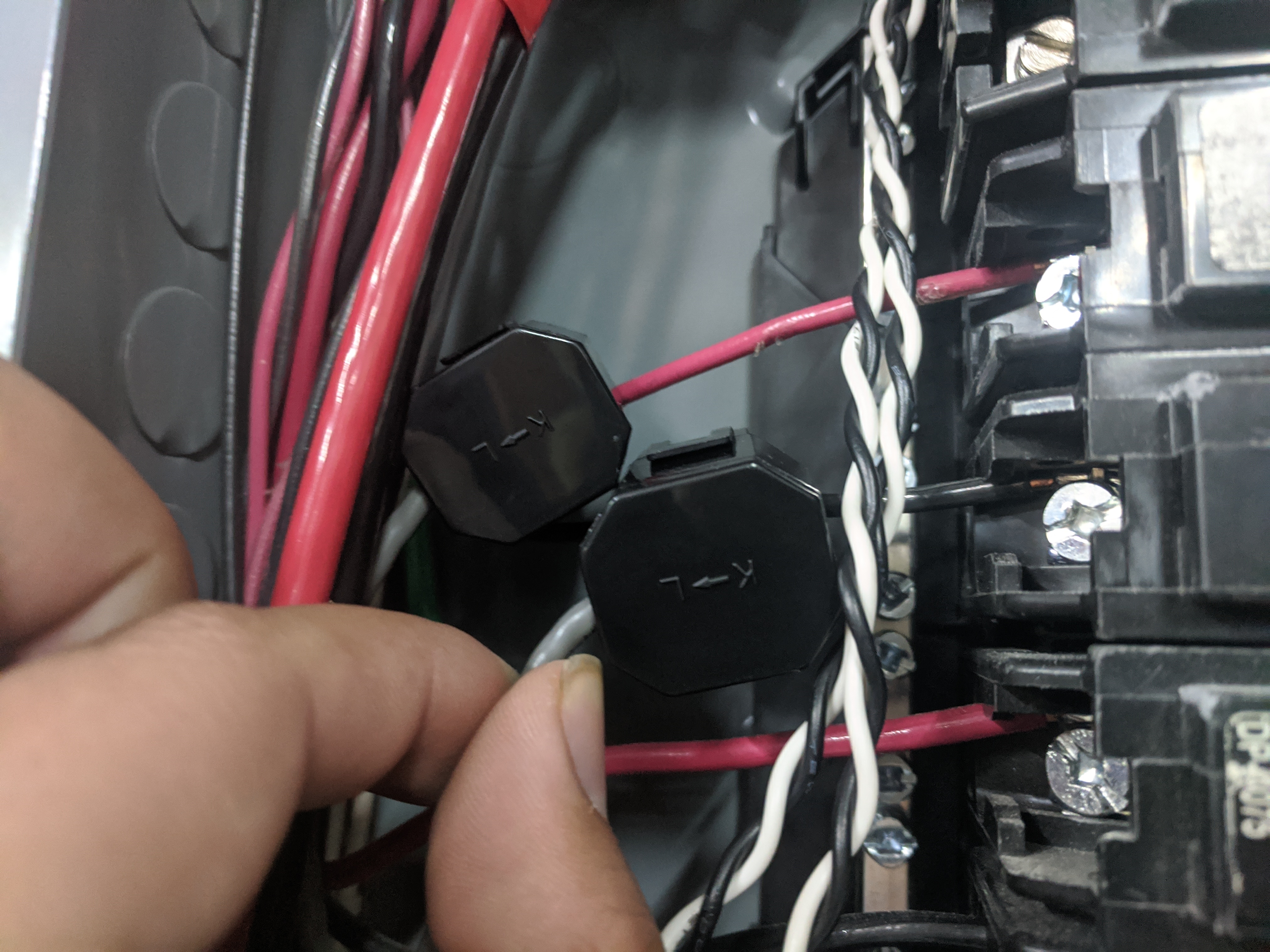 Let me know if you need more info to debug this.