Hello IoTaWatt community,
I just got my IoTaWatt and SCT006/SCT013 installed and have some questions to validate my setup and resulting data: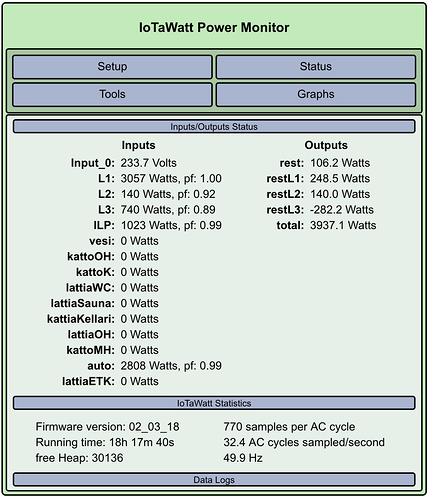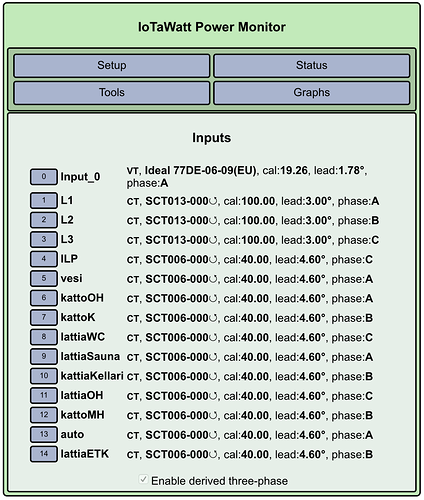 (all inputs had to be reversed because the input0 seems to be reversed)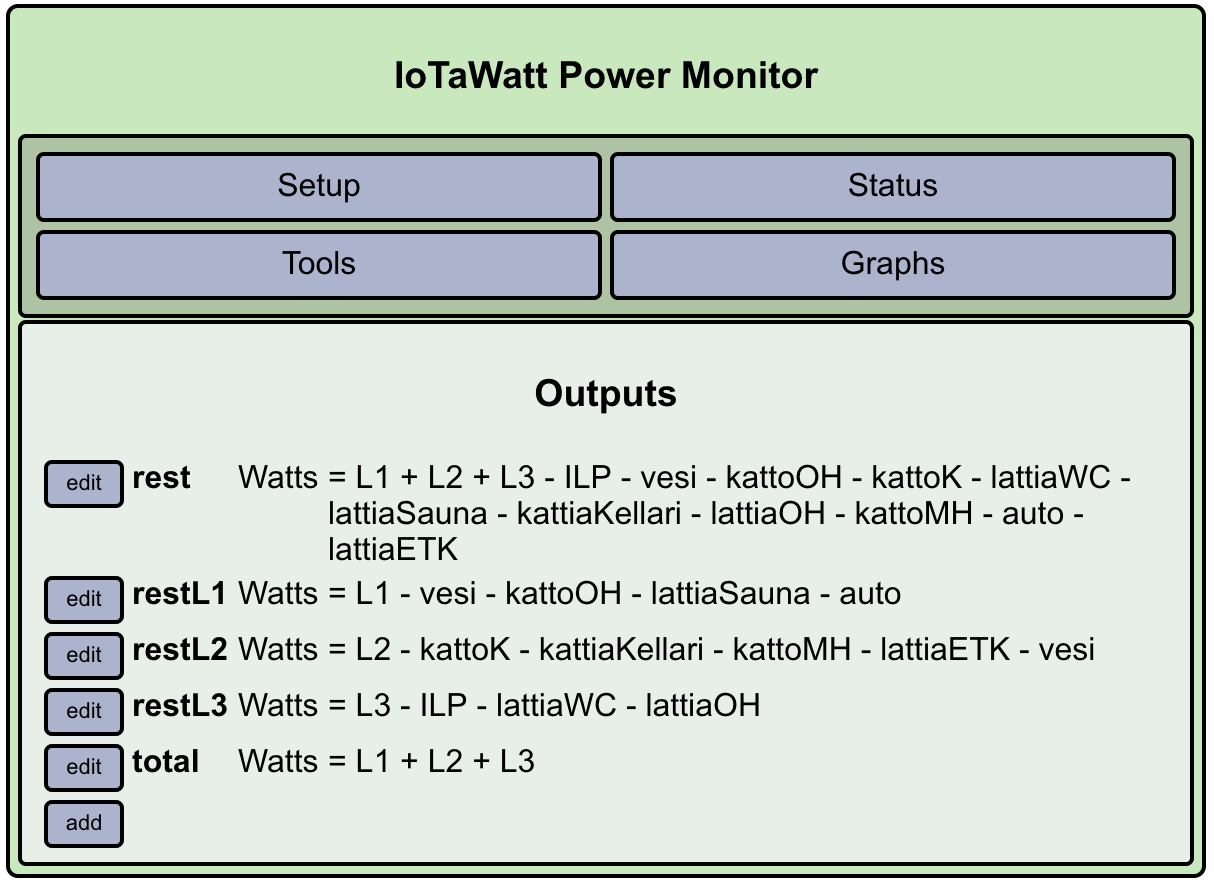 As you can see from the config I'm measuring each phase on the panel input (L1/L2/L3) using 3xSCT013 and a subset of the panel breakers using SCT006.
I'm wondering about the difference in measurements between L3 (SCT013) and ILP (SCT006), they are on the same phase and ILP is connected behind L3, so L3 should be greater-or-equal to ILP. At first I suspected derived-three-phase for the skew (pf) of L3, but that would impact both measurements and the pf of ILP in the same way?
Any hints in addition to checking the CTs?
Thanks,
Aarno