I had my Iotawatt installed today (single phase, 240V with solar).
I thought it was measuring relatively well all day today… but after my kids had a shower, the hot water kicked in and everything went haywire: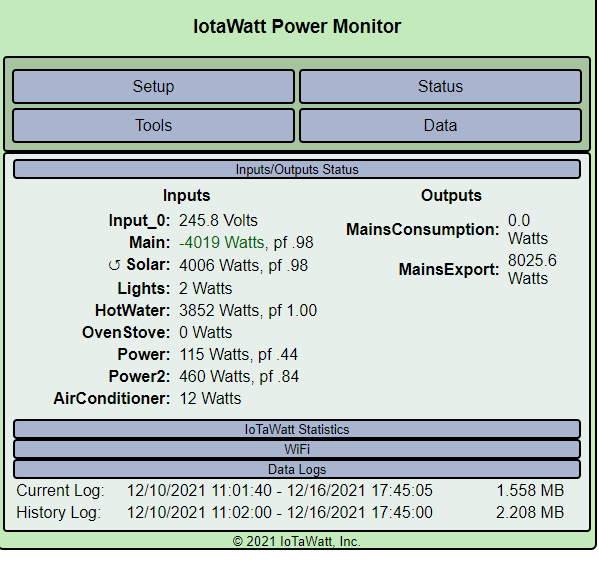 It's 5:45pm on a cloudy day… I am absolutely not producing that much solar.
Also, my "reverse" icons will sometimes come on… sometimes go off.
BTW, here are my outputs:


Any ideas on where to start?