Hello Bob,
Since your last help with the 'Empty Config.txt file - Resolved' problem, all has been OK until mid-afternoon I noticed the status window had frozen, so I clicked the restart button in the Tools option. After an unusually long wait this 'configuration not found' message appeared.


Upon checking the led status it was flashing Red-Green continually until there was a short pause. This being followed by, what I assume to be, another attempt to start up, succeeded by the flashing Red-Green sequence until the next short pause. This series of events continued to repeat. Switching off the power supply, waiting and then switching it on did not clear the problem. By the way I'm based in the UK.
Viewing the contents of the microSD card contents on a pc revealed that there is an unexpected 02_05_02 file (which is empty) and the DOWNLOAD folder contains two different .bin files (with the same time stamp?).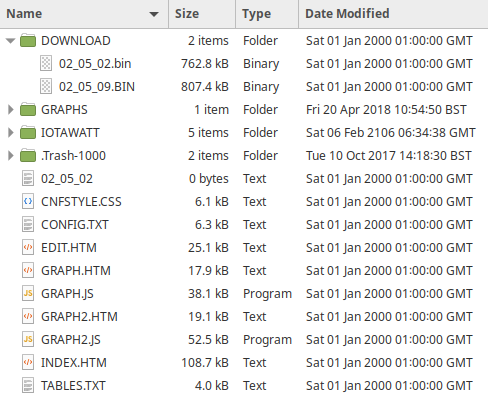 As a way of possibly correcting the situation would it sensible to
a) delete the unexpected empty 02_05_02 file, and
b) delete the 02_05_02.bin file in the DOWNLOAD folder
on the microSD card?
As always I would appreciate your help and guidance please
Michael