A bit tight in the space, but got it up and running: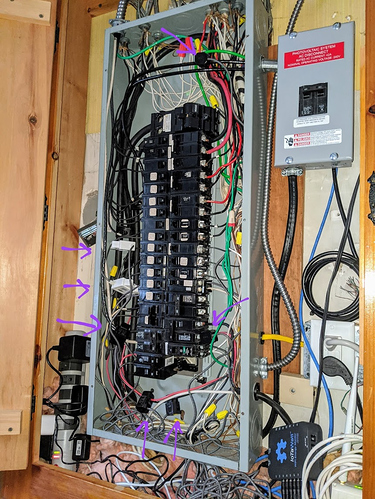 This kind of monitoring should really be standard with panels now. lol.
This is how I have my inputs: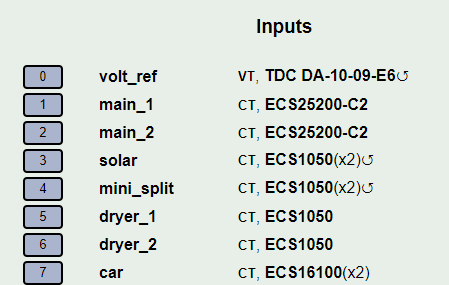 This is how I have my outputs:


Todays graphs: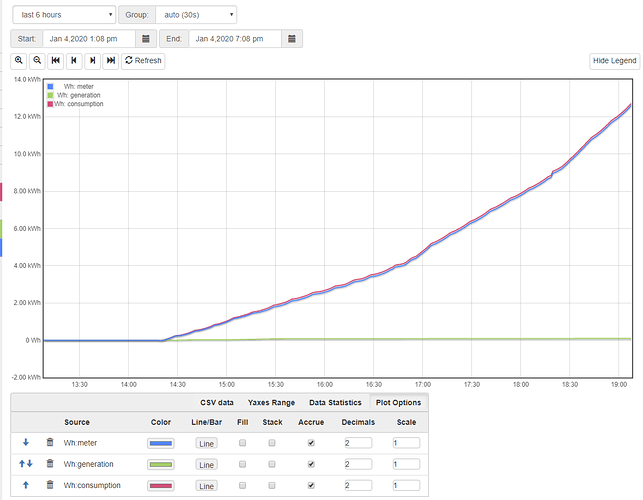 Why do I add my solar to the mains to measure consumption? shouldn't i be subtracting it?
Adding it clearly works since in the graph the 'meter' line is less than the 'consumption' line.

If I need to move wires around, I assume I must unhook the CT from the high voltage line prior to disconnecting it from IotaWatt - correct?