In Graph+, whenever using the pre defined date+time ranges (today, yesterday, this month, etc) the start/end time of each day is always set to 4pm (or 5pm for days before daylight savings).
So the default 'Today': if it is before 4pm on the current day, you get 4pm yesterday until now. If it's after 4pm, you get 4pm today until now. Not at all what I'd expect.
Here's '2 days ago':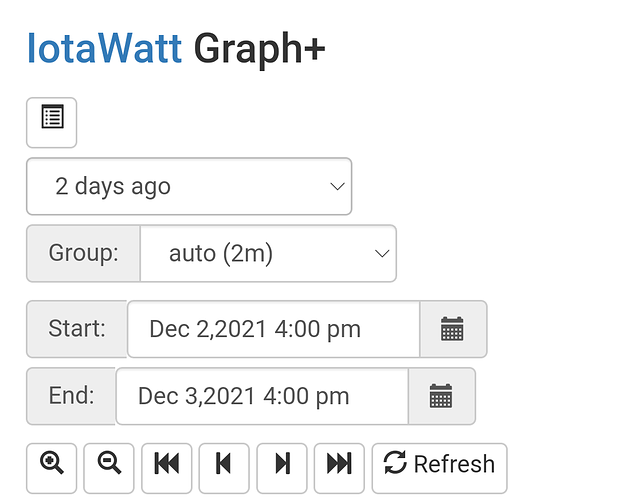 My time zone is set to 0, and allow daylight savings is enabled. Data is being logged to the correct time, and the time at the end of the current log name is accurate on the status page. My Iotawatt updated from 02_06_06 to 02_07_04 yesterday (beta), but the issue has persisted through both versions.