Had to make a new account, was Jhorner000.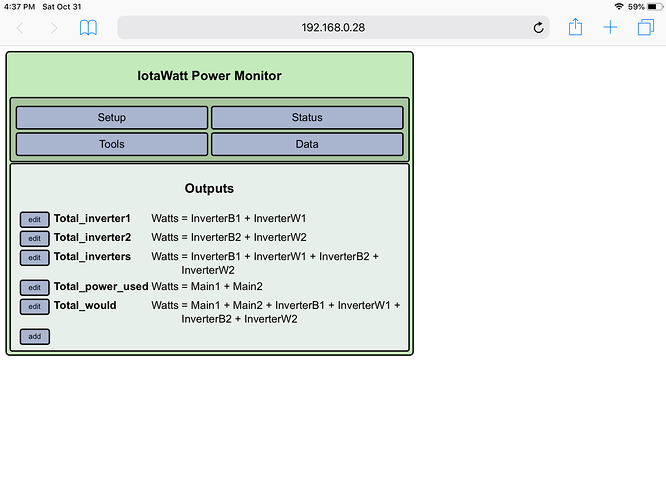 next pic is with allow negative values turned off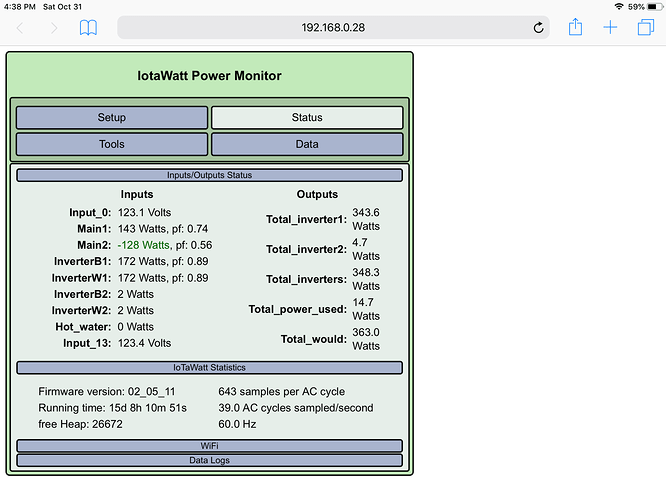 Been using Iotawatt for a few years and I am very pleased. I check it everyday.
Question, when I select allow negative values for the ct on the inverter then the amount of power the inverter is using while the inverter at idle is shown as a negative. This makes sense because that's power going into the inverter instead of out. But is also an issue because that negative amount is being deducted from the total that inverter is producing overtime. When I make an output that combines the watts of both inverters then the negative amount gets subtracted from the watts the other inverter is producing which isn't giving a correct amount the inverters are producing.
When I turn off allow negative values (like in the pic) the amount the inverters use at idle is now positive as if the inverter was producing that amount which isn't correct either.
Is there a way to make the Iotawatt correctly read the amounts the inverters are producing? I understand this idle amount isn't much (7w Max) but adds up to incorrect data overtime.
Is there a way to make the amount the inverter shows for watts never go below 0? I have the mains monitored so I don't need to see the amount the inverter is using from the grid. Thanks in advance for any help