Hi, I'm experiencing a weird problem where the kW reported by my electric heat kit is half of what it should be.
Here are my inputs: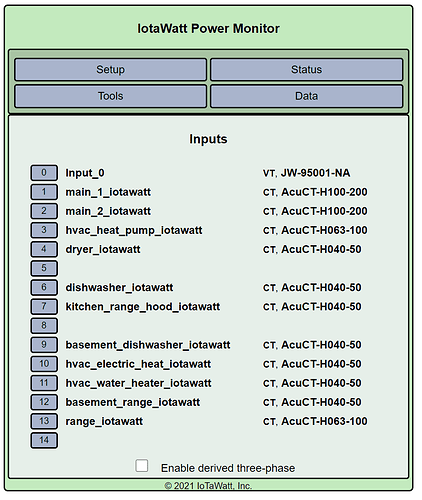 And my outputs: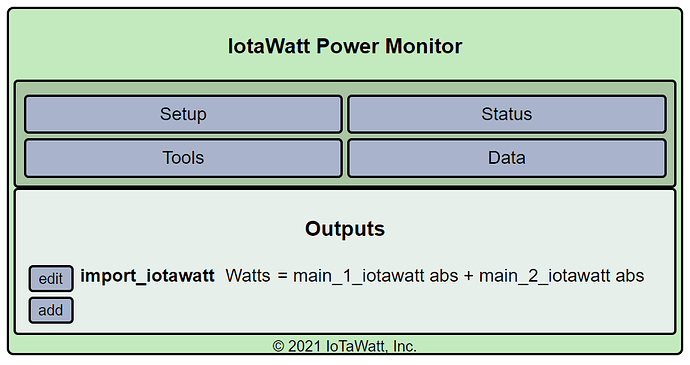 Below is a recent event that clued me into the problem: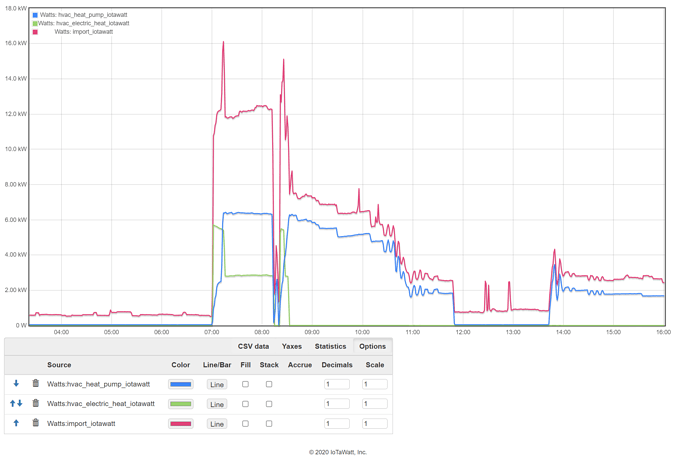 I doubled checked that everything is connected to the correct input and that I had the make & model right for the CTs and everything is correct. I have both phases going through one CT with one of the wires looped through opposite from the other just like all my other 240v CTs which read correctly but this one somehow only reads half the value. Could this be a problem with the CT?