Hello
Goal: I'm trying to update the IOTAWatt from a raspberry pi using a CURL or Javascript command and I'm trying to figure out how the Request needs to be formatted.
Q.1 I can see that when I add a new Input the POST http://iotawatt.local/edit sends a large file containing all of the configuration data.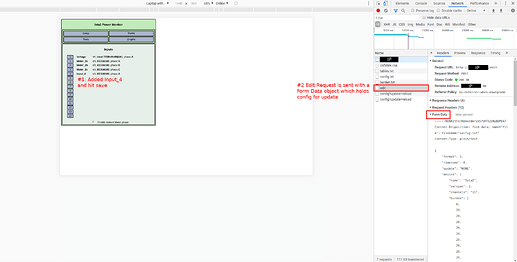 However, on the GitHub repo in the handleRequest() function for webServer.cpp I can't see any route for /edit HTTP_POST, I'm guessing that this command is located somewhere else?
Q.2 In regards to the Form Data content, how is that sent? Is it sent as a file called config.txt which contains the config info in a JSON format?