Ive got a Fujitsu split system AC (dont hajve the model number to hand, sorry) and it always reads as 100w at rest. There is no way its pulling 100w, as the number actually does DOWN when it turns on, and the PF goes up.

It hasnt been on at all today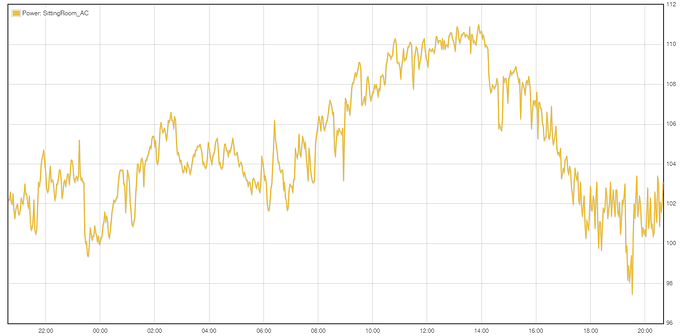 Its been like it for a while now, but ive never gotten around to doing anything about it!
Adding up all my individual circuit CTs and compairing to the CT on the mains amounts to about an 80W ish difference, most of which I attribute to the CT on the aircon.
Is there anything i can do to adjust the numbers?