Hey all,
Is there a way to force Iotawatt to resend all the historical data available to Influxdb ?
The reason of my question, is because first I had a problem with the time received in Influxdb that doesn't correspond to the timestamp in Iotawatt (strange pb). To solve that I dropped the database in Inlfux, recreate the Webserver connection in Iotawatt, and it works much more better. But I've lost my history in Influx…
I've tried several stuff:
modifying "upload history from:" to an older date, or the start date of my historical data. Nothing change in Influx.
drop measurements in Influx. Iotawatt recreate them and start sending data from last restart (I think), but not the all history.
delete / recreate the measurement definitions in Iotawatt. Same results.
drop my Influx database, create a new one. Same results.
drop / recreate influx database + delete / recreate the influxdb web service in Iotawatt. Same results.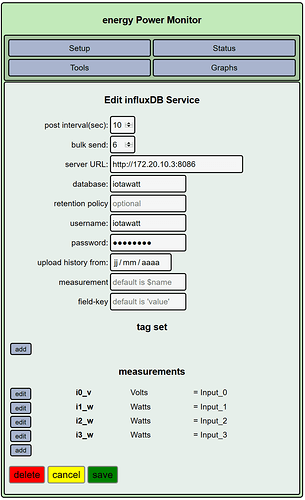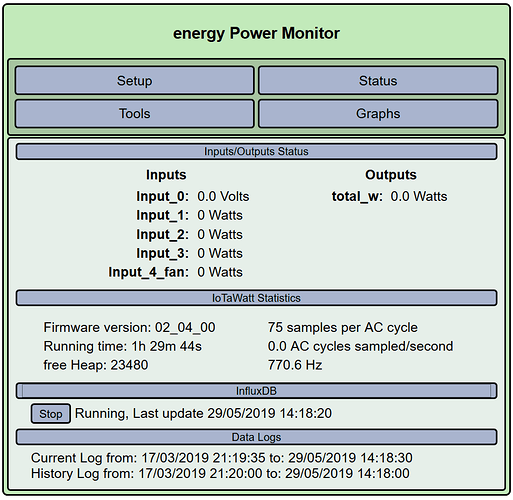 What can I do ?
I didn't find any information for that specific point.
Thanks in advance.


Regards,
J