does anyone have sample grafana dashboards to share for the InfluxDB2 (Flux) uploader? This is my first time using flux. I have the historical wattage queries down fine, but im trying to aggregate to kWH in flux and no clue how. I was able to do this with other non iotawatt devices in the old influx/grafana query
builders. I couldnt find a ton on google or the forum for flux examples.Sending updates every 10 seconds if it matters.
What im really trying to accomplish is have the kWH calculated based on range selected. If i choose last 24hour than the range would do that. If i select last 7 days, than range would do that, etc.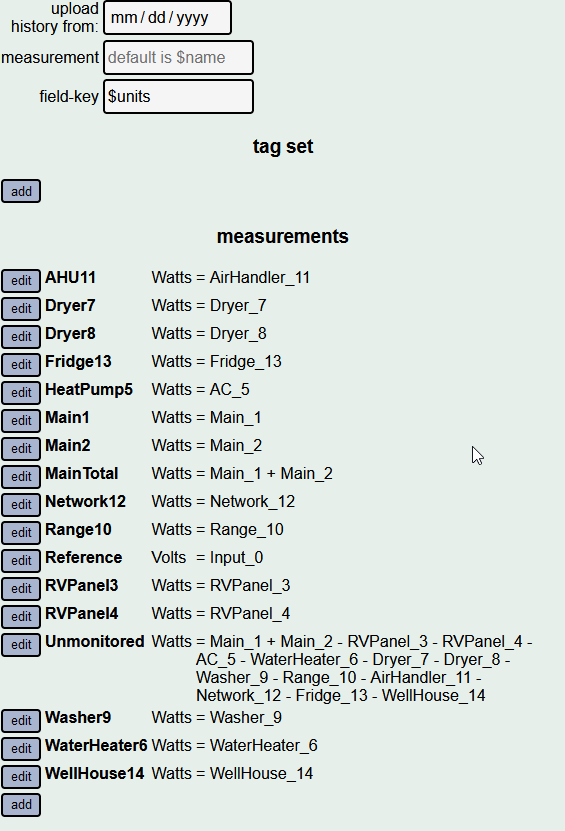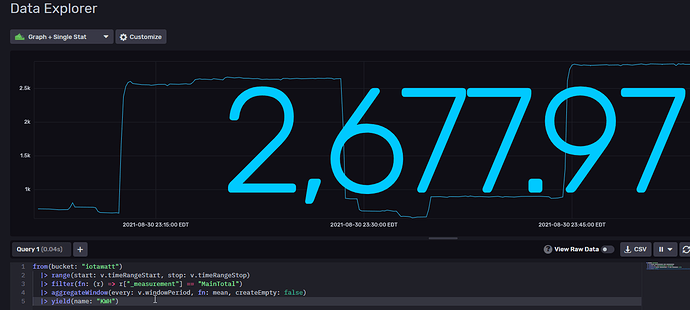 If this doesn't work, would i be advised to roll back to older influx where im a bit more comfortable?
Also @overeasy, would you have any plans to add output to prometheus? Running influx in a docker is pretty trival for me, but i have moved all my stuff in the past that went to influx, to prometheus instead and seen huge performance improvements.