Hi Bob as per your request I trust this post offers more detail.
IoTaWatt V5 on a Telstra router/modem 2.4ghz wifi with Mac Mojave and Safari browser
As advised I have had to reconnect the IoTaWatt unit to a new router after initial succesful setup and testing prior to having all the CT's.
Despite following the doco I get to this screen and am not sure it has completed the connection as I am unable to connect to the IoTaWatt unit. Unit has dull green light glowing.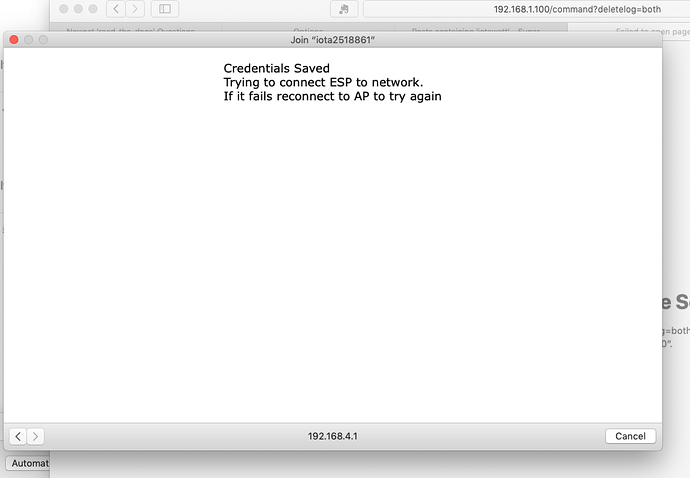 As suggested I have searched the router for the IoTaWatt host and its not there and does not appear in my wifi list which I assume is correct if connection has been completed succesfully?
See wifi list for no IoTaWatt host name.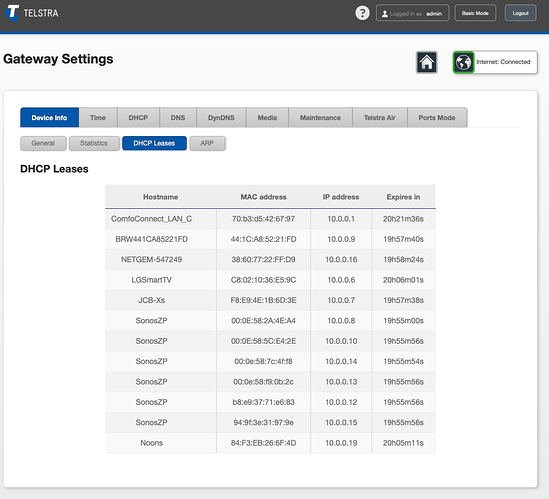 Not sure what to check or do next…?