On the morning of December 25th a squirrel popped a fuse out on the pole feeding my house and we lost power with a bang. The electric company got us back up and running fairly quickly. My iota is not on any sort of UPS so it went off with most everything else. Here's my import for the day with the outage roughly underlined in red showing 30.8kWh for the day: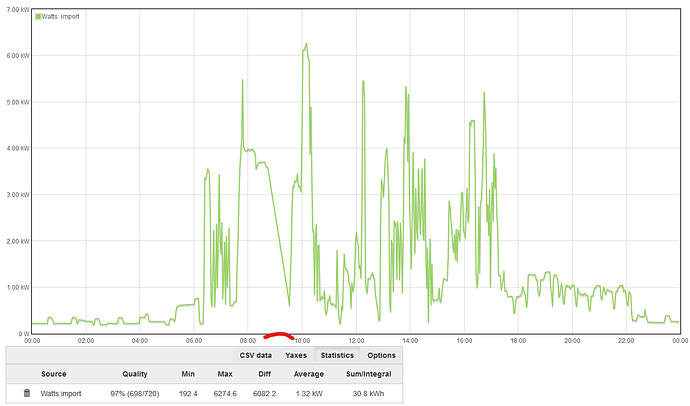 for some reason my pvoutput data is showing a HUUUUGE spike in consumption once the iota started to upload again:


by the end of the day it has me up to 212.183kWh.
Any idea why this would happen and any way to fix the data on pvoutput?
I assume the iota is a good candidate for one of those "router" UPSs that's basically a lithium ion battery pack with USB outputs.