Hi
I have my IoTaWatt installed this week. It is a 3 phase system in Europe and I use 3 VTs the 3 phases are called Phase_A, Phase_B and Phase_C. At the moment only the 3-phase 4.5kW resistive heater (Heizstab) is connected, all the other circuits are not powered but all the CT are installed. All CT face the same direction.
My observation is:
I get small spurious power readings an all other channels even tough they have nothing to do with the Heizstab and are not under power. The Wh count up…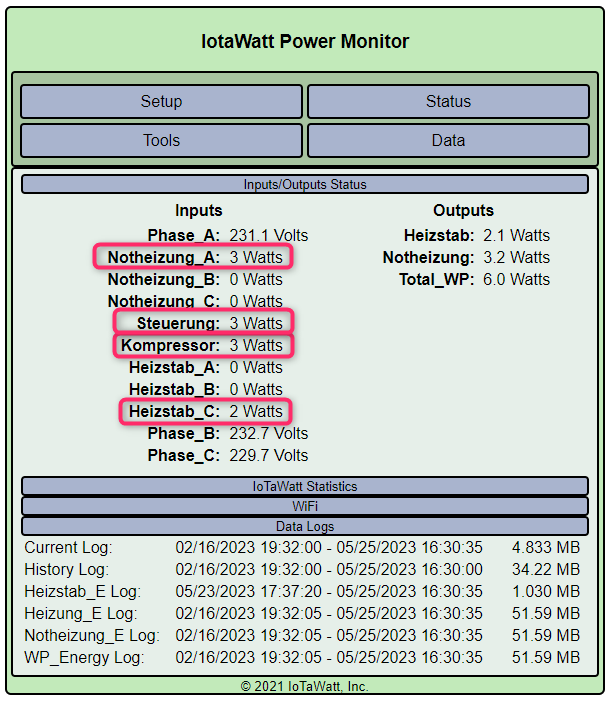 As you can see in the screenshot there are small power readings even though everything is off at the moment and e.g. nothing is connected to Steuerung or Kompressor, so no standby current or similar possible.
I found in the data that as soon as the Heizstab turns on the power readings of all the other channels go up as well. It looks like some kind of interference from on channel to the other or from one CT to the other.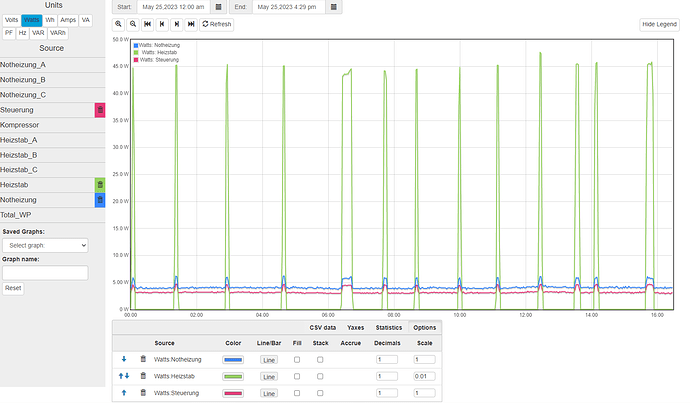 Shows the change in power for other channels as soon as Heizstab turns on. The Heizstab has a power of 4.5kW (scaled by 0.01 in the graph to show the effect)
This is the setup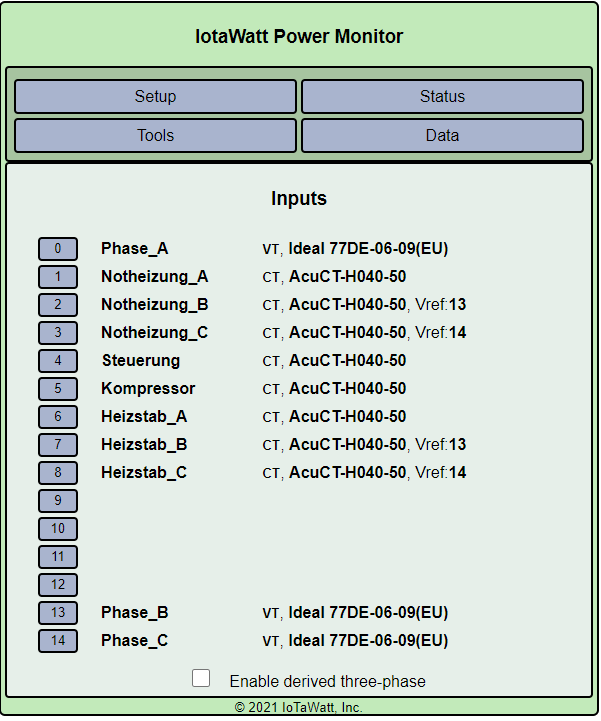 Is there anything I can do to lower interference an spurious readings?