Hi,
I'm going to get a electrician to modify my board so that I can use an IoTaWatt. I'm not 100% clear what I need to ask him to do. Below is picture of my board.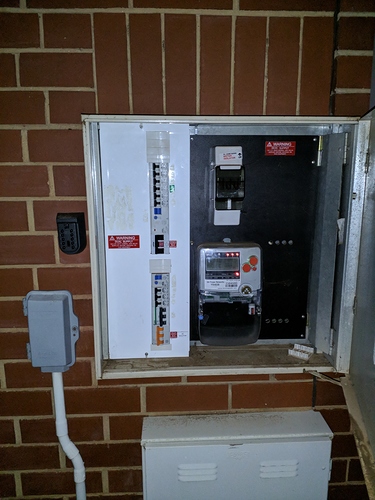 I want to use only the derived reference (per
http://docs.iotawatt.com/en/master/threePhase.html
), so I need to choose a phase and get two AC type sockets put in (1 for VT reference, 1 for a USB adapter to power the unit)? Is that all?
Sorry if this has been asked many times, but I did try searching!
Any other info you need please let me know.