Hi Everyone,
Really interested in getting the IoTaWatt installed at my place.
I have read a few of the posts relating to Australia but still have a few questions.
Just a few questions before I purchase and get my sparky to install it.
Has anyone had issues fitting the CT clamps behind the panel? worried it might be to tight.
Would "upgrading" (more cleaning up) my fuse panel be advised?
I have a Goodwe 6.6KW solar system installed what would be the best way to show this in something like grafana or home assistant, would like to easily visualize it agaisnt import/export on my house as people other than me would be viewing it.
Would I only need 1 100amp CT Clamp?
I was thinking of getting a enclosure from Altronics HERE and getting the sparky to place it to the left of the fuse box and run conduit to the fuse box.
Overall I was thinking I would need the main unit, 1x100AMP Clamp and 9x50AMP Clamps.
Can anyone let me know what the black boxes highlighted in blue are?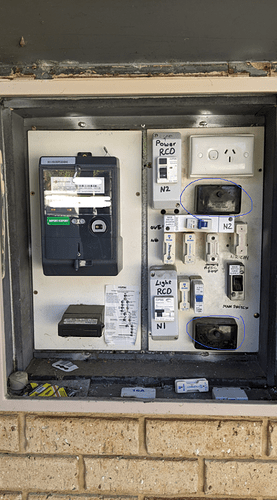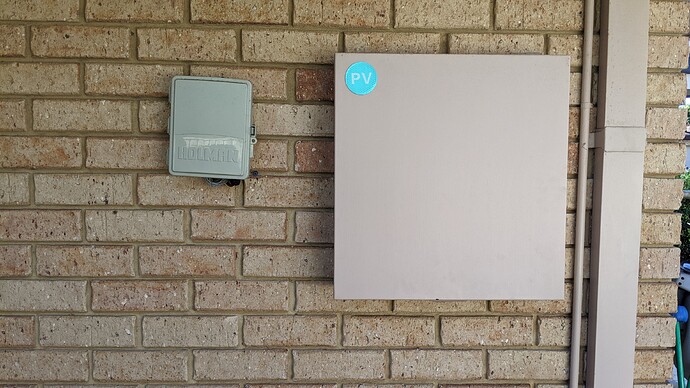 If you can think of any other tips before I go ahead and give my sparky a call and purchase the IoTaWatt that would be great, looking forward to getting this setup.