Hello all,
Just bought a new unit and installed it. I assume it is running the latest version, as it have minor updates flagged.
After connecting it, I can access iotawatt.local panel for about a minute
and then after a minute or so, I'm starting to get request to authenticate to the panel: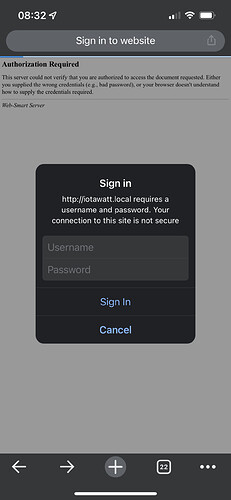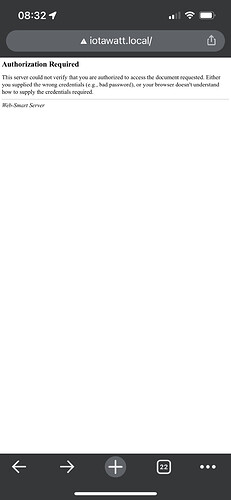 I can't see anything unique in the logs: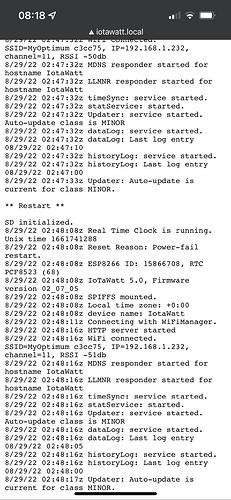 And I've checked the SD Card and there is no Auth.txt file on the card.
Anyone have ever seen this issue or has suggestions on how to debug to resolve?
Thank you,
Mike