This is a fresh topic spun off of a problem noted at the end of Starting over questions - #14 by overeasy
The TP-Link Kasa App is sending malformed mDNS packets.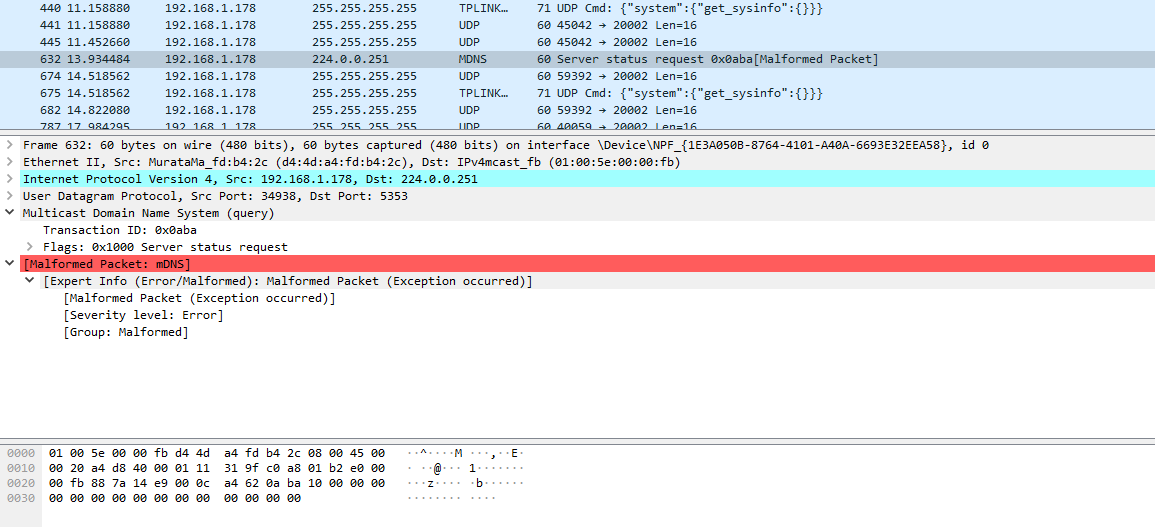 Which appears to cause the IoTaWatt to restart.

(I do have more datapoints, just one shown)
I cannot confirm that this is indeed the packet killing the IoTaWatt as watching the uptime statistics counter stopping to stop the packet capture is not the most accurate way of doing things, especially if the restart isn't immediate. I do know that just opening the Kasa app is enough to cause repeated restarts.
I can say that some research shows other ESP8266 projects are having odd problems with the Kasa App on the same network.