Hi, Bob
I remade a new board, uses 2.5V reference voltage and 1.25V bias voltage, and a simple RC(1kohm & 10nf) low-pass filter is set on the ADC input.
In testing, it was found that the power reading was 0 when the current was small.
The two transformers of input 1 and input 2 in the figure below are connected to the same wire, the measured current is 0.13A, and the current reading is stable, but the power reading is 0.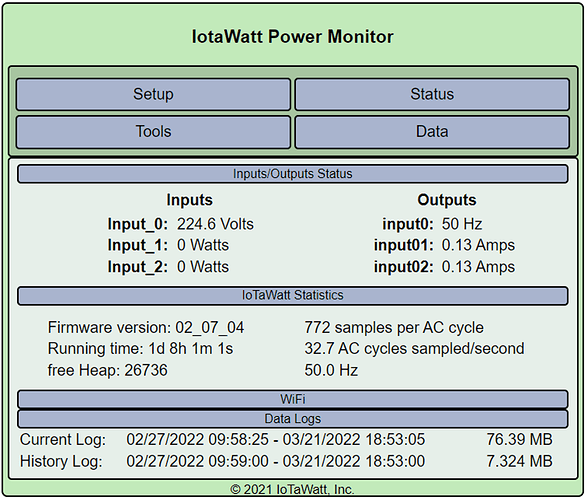 So, what is the minimum recording power of IoTaWatt? How to modify it.
kind regards.