Hello! I'm new to IotaWatt with very little electrical background. What a great product! I hesitate to post this because I'm guessing this will be something easy or dumb, but I just setup my new IotaWatt NA kit and am trying to make sure I set it up correctly.
The mains graph (mains1+mains2) does look similar to what the electric provider graphs, so I think that's accurate, but sometimes the Water Heater is showing higher than mains. That's not right.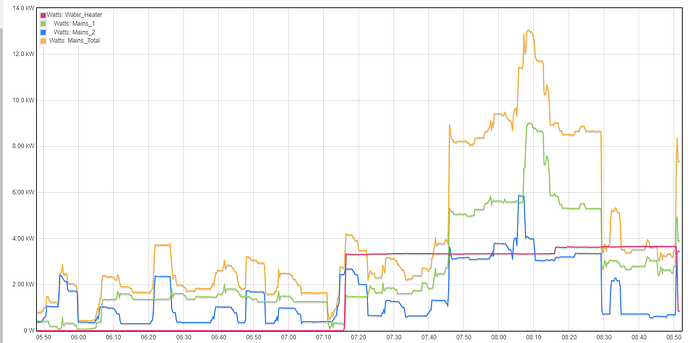 I have a 50A CT with both of my Water Heater wires going through it, in opposite directions. Or so I think. What might be the cause of this reading too high? Thanks in advance. I'll have more questions, I'm sure.