Hi all,
I've been running an efergy engage hub for a few years, monitoring solar generation and grid usage (Australia). The hub has recently shat itself so it's time for an upgrade. I've enclosed a pic of my single phase switch box.
A couple of questions -
I note that there is basically a choice (at least via smartguys.com.au) of either 100A or 50A CT's - so by my understanding I'd only need one 100A (for the main switch which is rated 63A) and the rest 50A CT's ?
Next question, can I use one CT to measure both the airconditioner circuits (FAMILY/BED) - by putting both wires through the CT ? Total ratings for both circuits is 36A ?
So I'd need
1 x 100A
6 x 50A (wall oven, power, light, solar, aircond1/2, hotplates)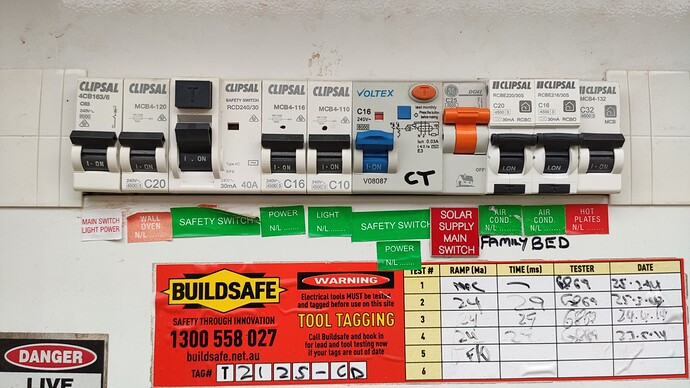 Any help, corrections or input gratefully accepted !
Pete M