I had posted here a few months ago looking to see what I need, fast forward a few months and I had my panel replaced with a new 200A panel, removed some unused 50A circuits, and had AC installed.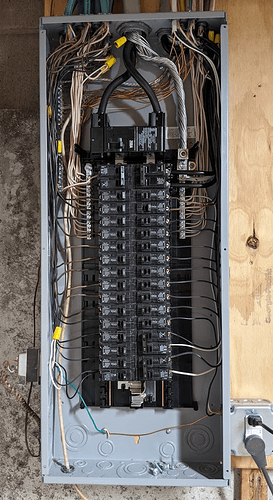 So I'm thinking I need-
two 200A CTs for the Mains
two 100A CTs for the 100A In Law Apt (top right)
The double 15A (top left) is my Well Pump (50A?)
The double 15A (bottom right) is my air blower (50A?)
The double 30A (bottom right and below the blower) is my AC Compressor (50A?)
So I think I need
2 200A CTs
2 100A CTs
6 50A Cts
Sound about right?