Hi,
I'm looking to monitor power consumption of three circuits. And would like to verify I'm getting the right components for what I need before placing my order. This is my panel: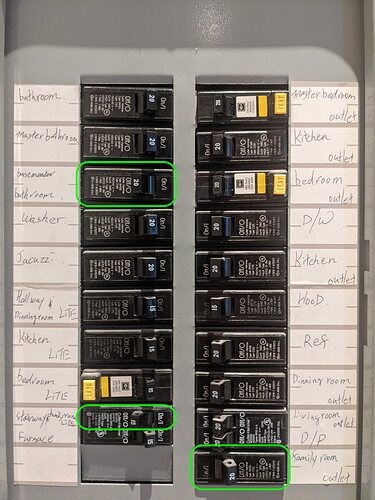 2 x 20A breakers
1 x 15A breaker (in a tandem breaker)
And my plan was to order:
Does the tandem breaker present any complications here? Or is this list good for the job?
Thanks!
Jorge.