I just wanted to verify what type of fluctuation I might see in my readings from noise from other circuits. I current have a CT on my 240V steam humidifier circuit which has the breaker off, but Graph+ is showing readings fluctuating between 200-500mW with an occasional spike, which makes me think the CT might be getting noise from other CTs I have routed nearby or from other circuit wires.
Here is a graph of what I'm seeing (the breaker is off):

And here is a close up shot of the CT in question: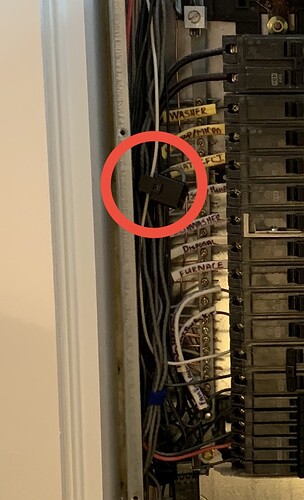 If this is normal, that's fine. Just wanted to confirm.
Thanks,
Dan