CT's are installed, I checked today to make sure that they are all latched. I have a known problem on one of the mains, but the other lines should not show 0.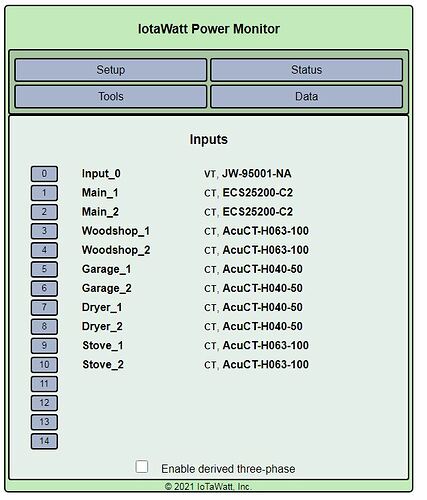 I have also checked the CT I have used:
From my order form:
|AccuCT 100A x 16mm split-core|2|Subtotal: $22.40|
|AccuCT 50A x 10mm split-core|4|Subtotal: $33.60|
Suggestions welcome!
Thanks
Ray