So, I received my IoTaWatt today (Yeah), thanks @overeasy for the great product. I'm looking forward to using and reviewing it in the future.
However, when I cracked open the panel to have a look, it was not what I expected it would be. I assumed (wrongly) that the mains would pass into the panel and through the main breaker and from there I would find cables to attach the 200A CTs once the breaker was off; along with adding my box and placing the other CTs on the smaller circuits. It appears that the mains drop into the breaker and on the other side of the breaker are the bus bars with nothing to attach the CTs too. I assume these need to be placed on live wires, making sure they are high and out of the way from the metal bottom connectors. Is this standard for most US panels?
Here is what my panel looks like, and it is nowhere like the one from our Aus. friend. That one was very unique and interesting, thanks for sharing.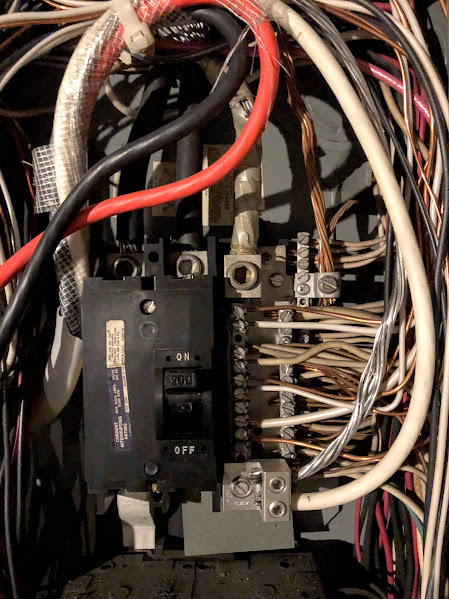 The closeup below makes me want to attach the CT's above the 100A Barn Sub Panel snaking its way from the top down.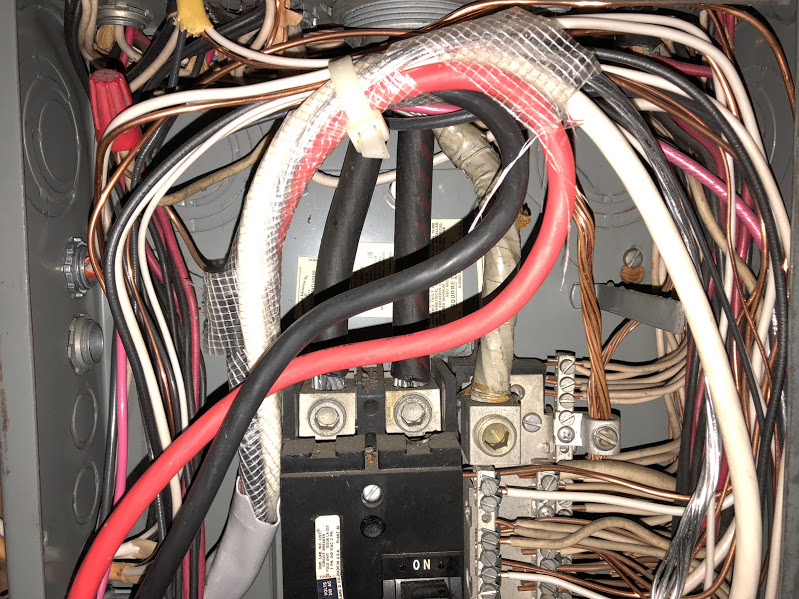 I wish there was space lower down the cabinet but the existing plush take up the only open space below. On the right, it is hard to see, the panel it too close to the wall to place anything on that side.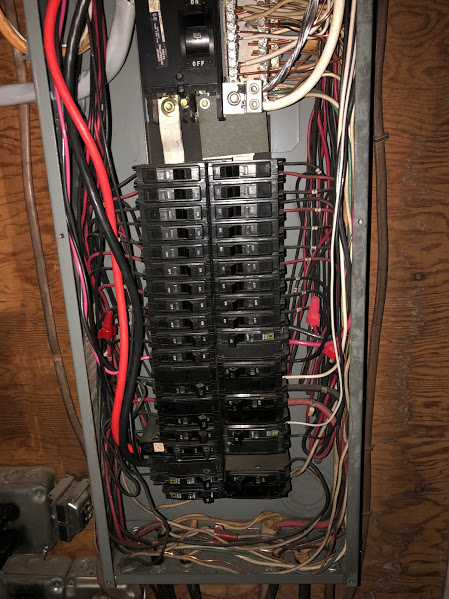 The knockout I'm planning on using will be right below the large gray (Barn Sub Panel) on the left. I need to drill a new 1" hole below it as there are fewer things to get in the way. No space from above or below as these are already used up.
Slow, steady, and safe in this situation. No rushing to get to the cool graphs and charts.