I was trying to reconcile some of my data in Influxdb and ran across something that looked a bit odd, and raises the question about what is flowing into Influxdb also.
Consider this Graph+ plot: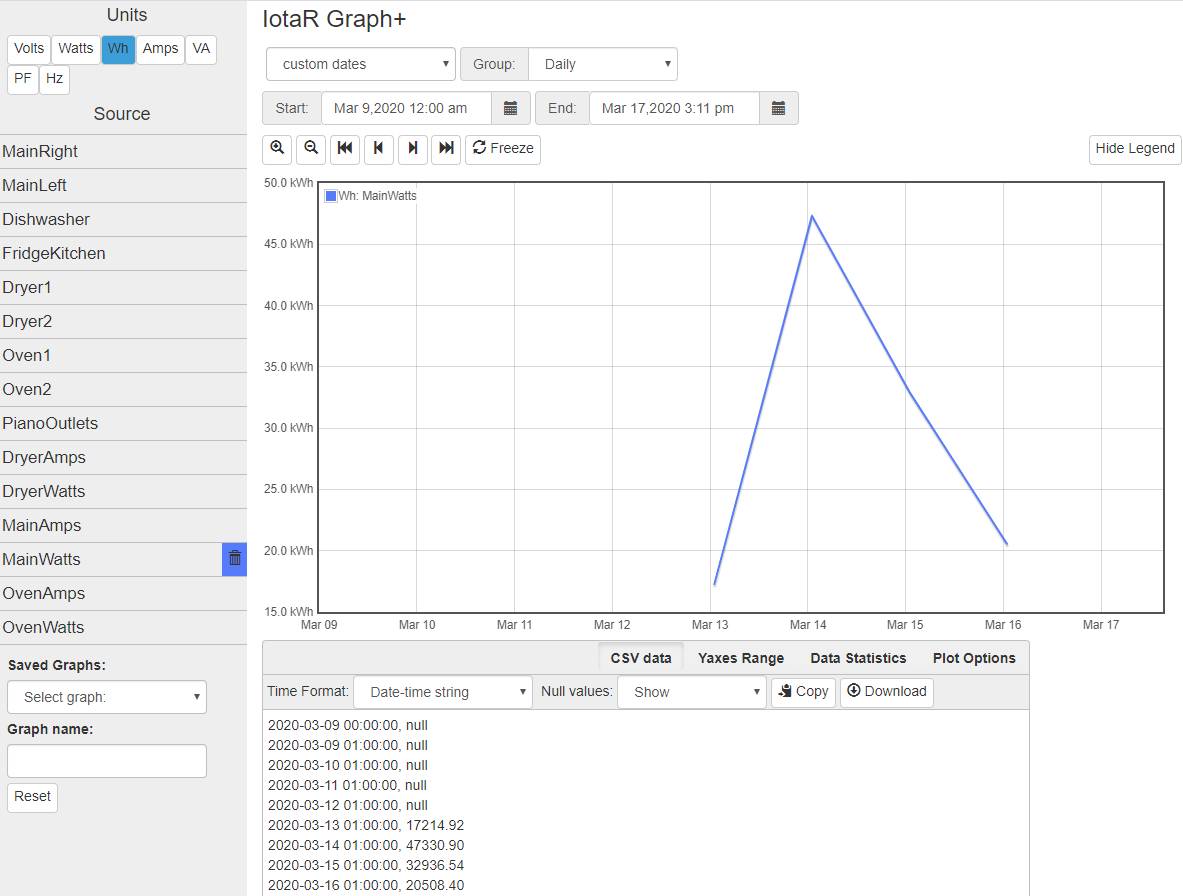 The aggregation is daily, but each point occurs at 1am. Is that 1am data point intended to be the time in the period 00:00 thru 23:59.99? Or is it 01:00 thru 00:59.99? Or something else?
So I changed the group to Hourly, and looked at those periods, and summed them in groups of 24, and one answer is that it covers the data reported as being 3/14/20 01:00 thru 3/14/20 00:00 (the total is a match only for that range). Though this actually just changes the question to what those represent, is the label the beginning or end of the period.
I THINK the hourly period represents the beginning of the period, as at this moment in time I'm at 15:34 and a group by hourly shows data in the 15:00 period. Note that my time zone appears right, at least the log time on the status page matches my clock.
So I think… maybe… the Graph+ plot for daily is skewed an hour?
Or am I misinterpreting something?
PS. Running 02_05_02